I gotta get some copic markers, man.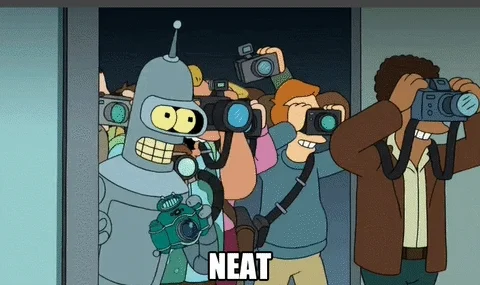 Guy's got some crazy skills. Me having no artistic ability is always amazed at people like this.
I was going to ask what they were, now I'm just wondering why they are. All the website really says is that they're alcohol based (like a Sharpie?), but doesn't really indicate why they seem to avoid soaking and blotting while giving pressure-sensitive depth like a colored pencil. Are they more of a gel-like ink?
ETA link:
Found this in the FAQ:
Copic markers are, broadly speaking, oil-based markers. However, many definitions of oil-based markers mention the use of strong organic solvents, and since our inks mostly consist of alcohol, we prefer calling Copic markers alcohol-based.
Also very interested in them… though I lack the talent to use em properly.
Huh. I wonder if the oil confers a gel-like consistency that makes them more malleable (I don't know that word in art… workable?)? They're very cool, but I don't know if they're $10+ a stick cool.
They feel pretty much like normal markers to use, not gel-like. They are very good for layering and blending and there are a lot of different hues available. It costs a fortune to build a workable collection.
The refillable nature was enticing to me. Apparently refills (~$5) can fill them 6 or so times, which over a long enough time span would improve the price. Have you tried refills? Are they realistic?
What I learned from the vid: When doing hair, start drawing from the front then gradually work your way toward the back.
Refills do work, and you can also replace the tips.
The ink is in an alcohol solution, because the alcohol evaporates quickly they do not bleed across the paper so much. The ink is translucent, which means you can overlay colours to achieve different intensities. With a bit of practice it is possible to cover quite large areas without streaks that some other markers leave, and you can use alcohol to reduce or knockback colours.
The coverage and translucency is what sets them apart the average marker. But they do take a while to get used to and can be quite frustrating at first.
This topic was automatically closed after 5 days. New replies are no longer allowed.