Trying to get your message out in the wurst way.
True, but that can be confused with his being extra frank about things.
The man came to kick ass and eat hot dogs, and he's all out of… wait, he did both?
What odd anachronistic disgusting things eating contests are, (around Seattle we do it with clams). Can it be definitely said whether these perennial champions permit their engulfage to proceed onwards as the food gods intended, or out of sight do they just merely barf up what their stomach dumpsters briefly contained? ("And why not use some inert material passaged via funnel/hose rather than use usable food?")
Of course, anything in America can be made worse with greed and exploitation and sexism and xenophobia.
No, Smithfield is a pork producer.
The "S" was covered by the protestor's hand.
You can see "Smithfield" clearly on the other two protestors' signs.
Although he appeared to relish the opportunity, he had no condiment.
To be precise, Mithfield is a ork oducer.
They can't be a very profitable venture, Orks are stinky enough just on their own.
Not to be confused with the identically-named ork roducer.
He should be bunned from attending such events.
Never get between a man and his meat?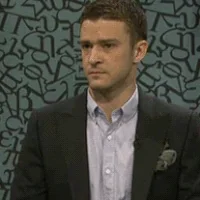 They quit doing it out of sight decades ago.

Joey Chestnut, anyway, has said that he digests it all. He says it takes days to feel normal again, and people close to him say that his body odor smells like hot dogs for about a week.
This topic was automatically closed after 5 days. New replies are no longer allowed.