Just set it on the table. Done!
Ok, you can't flip it over like he did, but most of the work was about making it pretty.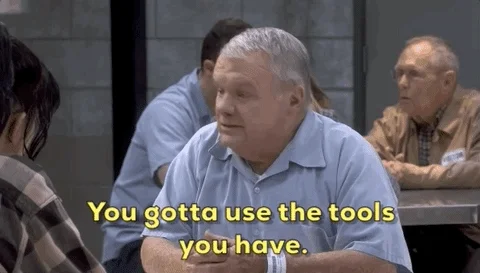 Where on earth am I going to find sandpaper?!
With the sandman?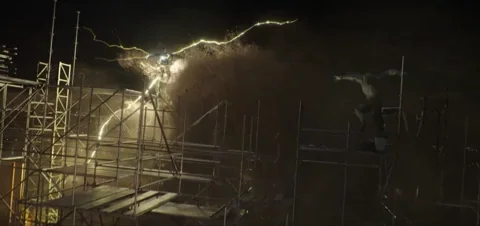 Is getting a cut-to-specifications chunk of railroad easier than just buying a hundred dollar anvil? I guess this is a nice project, though, for someone with all the stuff to do it.
I only have 17 inches of old railway. Damn.
probably a good door stop though
Why did he go thru the effort of cutting a hex for the bolts?
Carriage bolts make a lot more sense, as they are made to grip wood, or even better through threaded rod would work even better and it would double as a clamp as the glue dried.
I wanted to do a project like this, but I only find long lengths of rail in the woods and rarely have my cut-off saw when hiking.
I thought that this was going to be more of a traditional anvil with a horn. I've been doing a bit of blacksmithing lately and the horn is super useful.
I was sure the video was going to be more like this one:
A hundred dollar anvil isn't very good, and might even be dangerous. (Hammering on something made with cheap cast steel is not a good idea, and can send splinters of steel at enormous velocity into all sorts of soft parts of your body.) A good anvil is a thousand dollars these days, no joke. And railroad rail is very good for this kind of work and is not going to be dangerous to hammer on.
My Mechanics is awesome and my kids love watching his stuff with me. The anvil video is great!
Seems like Ebay has tons of the stuff for a lot less than $100.
I imagine it'd be fairly cheap to buy at a scrap yard or something too. That's why old railroad stuff is rather cheap stock for projects. Spikes, rail sections, I even see used rail road ties used or sold as reclaimed wood. Were constantly replacing the stuff, so there's a constant stream of used and worn out material to be dealt with.
As @dculberson wrote, it'd be hard to find a decent $100 anvil in the US. Even a small 70lb anvil will run a few hundred dollars.
That being said, I've worked steel on railroadtrack-cum-anvil and it's not easy. The top face of the rail is slightly curved, which makes hammering straight edges more difficult. I thought the guy in the video might make a cut along with face to level it out–that would have been very useful.
I doubt many if any of those are both a decent size (say 50 lbs or more) and not made of cast iron/cast steel.
Encasing it in wood is to deaden the ring, not just to prettify.
Railroad rails are roller forged, and have been for a long time. Cast iron or steel is too brittle to do the job. That's why people are using it for anvils. Apparently US rail is fairly standard at ~50lbs/foot, and 12" seems to be the default length on Ebay.
Part of the reason for spot checking Ebay is it's pretty loaded with small businesses and hobbyists selling more manageable chunks of material. It's a common enough place to grab metal stock, specialty woods, small sections of fabric. Or things that are a bit harder to find. Ebay and Etsy are one of the few places to (probably illegally) get Blackthorn in the US as an example.
Though obviously if you order from a random seller in an out of the way place you may be getting something mislabeled or fake.
I think the bigger issue is likely to be shipping. A 50lb chunk of steel is probably not going to go out in a flat rate priority mail box.