AintNobodyGotTimeForThat.gif
Whoa, that reminds me, I've been neglecting to check in on this unfolding drama.
I'm going to block off some time this weekend to practice drawing these.
That Q!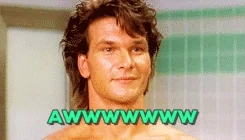 That's awesome! Now do hiragana and katakana!

Least dog-like: K looks like an gnome/goblin.
Most adorable: Q. I lost it when the tongue happened.
Request to publisher of Old Yeller, please make a special edition using this font.
I think Scooby Doo would pronounce this as "ront"
Would by a copy of Old Yeller with this font
This topic was automatically closed after 5 days. New replies are no longer allowed.