Remember, folks: Grandma goes in the Green bin for curbside pickup now.
From the linked article.
The process has met opposition in California from the Catholic Church, which say the process "reduces the human body to simply a disposable commodity."
As opposed to the current process of using formaldehyde and transforming the "…simply a disposable commodity" into "(household) hazardous waste."
Something tells me the church is on the take with the current mortuary services industry and their practices. (Follow the money.)
Ash to ash works but dust to dust doesn't?
So, where am I supposed to get my Soylent Green fix now?
The church also said that the process, which may lead to remains being dispersed in public locations "risks people treading over human remains without their knowledge while repeated dispersions in the same area are tantamount to a mass grave."
I mean, the entire planet just happens to be a mass grave, ya know.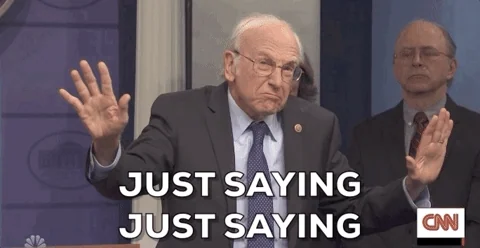 Future serial killers of California:
/s
They were against cremation for a long time too, and I believe still require ashes to be deposited into an individual space, identified as a grave, and not scattered. I'm guessing that (as well as general resistance to change) is their issue with composting.
AFAIK the Catholics don't have any problem with green burial i.e., no embalming, no casket, just a biodegradable burial shroud and a body decomposing naturally.
Should probably link to the crafting and gardening threads. This reminds me a lot of the home mushroom growing.
"Your grandpa, he was always a real fun guy. Now he's fungi. Eat up!"
Is that pretty much what planting people without embalming always did?
Ask a Mortician has a couple of good video about human composting. The way to think about it is more like an alternative to cremation for people who don't have access or desire to use a burial ground which costs a lot of money, takes up a lot of space, and just doesn't exist everywhere. Yes, if you just bury an unenbalmed body it will decompose pretty quickly, but if you live in a city. Human composting "works" from a logistical perspective basically like cremation at a funeral home: dead body goes to the funeral home, then you return later and pick up a bucket of remains, only it is mulch instead of ashes.
So our choices are:
don't die for 5 years
green burial
ice the corpse until then
export to a nearby state like WA that does this already
go ahead and cremate
I'm curious what the carbon offsets would be for the latter three options.
The carbon emission of direct cremation is not that much. It depends on the situation but it's something like a tank of gas, so likely less that it would take to transport a body to Washington and bring the remains back or keep a corpse refrigerated that long.
Not dying for 5 years definitely has the highest carbon cost of any of those options…
I'm excited about human composting and green burial is a great option if it is available, but I don't think anyone should feel bad about the carbon cost of being cremated. It's definitely better than being embalmed in formaldehyde, sealed in a casket, and lowered into a concrete burial vault, with all the manufacturing and shipping costs those entail.
Mix my composted remains in a pot and grow a nice seedling for a tree, but at least they won't be fueling a vehicle with me, not in California anyway.