I am very interested.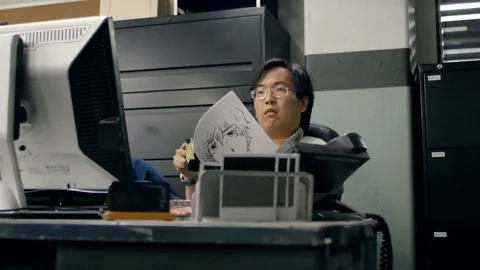 I enjoyed the last movie Shyamalan movie I saw (Old) and this looks interesting as well…
Bautista reminds me of that actor who was in those entertaining-action comedy flicks like Guardians of the Galaxy 1 & 2, Avengers Infinity War & Endgame, Army of Thieves, My Spy…etc
But I must be thinking of another dude.
No; you're thinking of Fulgencio Batista.
Knock at the Cabin is based on Paul Tremblay's "Cabin at the End of the World" so if there's a twist, it's probably not his own. Tremblay writes pretty good stuff; check out "A Head Full of Ghosts".
Ha. I had a "wtf" moment reading this. Thanks for waking me up.
I'll check this out. This also reminds me that I still haven't seen Split.
Don't care who's in it; I don't watch M Night Shyamalan films anymore.
What was the tipping point for you? For me it was Lady in the Water, more specifically the role he gave himself in that movie. I couldn't any more after that.
It should have been the Village, as awful and unbelievable as that was. But alas, I held in there until the Happening, which was even worse, somehow.
After that, I swore to myself:
"Never again."
(I heard about the Lady in the Water, but never saw it; thankfully.)
Yeah, I should have been done after the Village, as well. That was such a disappointing movie. Apparently I didn't stop after Lady in the Water. I kept watching till the Last Airbender. That was a horrible movie, but I give it a bit of a pass because it pushed me to actually watch the Avatar animated series.
Having seen and loved the series, I was utterly aghast when they announced who they'd selected to direct the live action film… and then when I heard that the actors were mostly White, I was all the way done.
That it bombed as badly as it did came as no surprise to me.
If I'd seen the show first, I would have been furious, as well. Somehow, though I managed to completely miss Avatar despite being exactly the kind of show I love. The first time I watched it was 2011, I believe.
That one made me mad. Not only because it wasn't good, but I also figured it out in the first 15 or 20 minutes…
He is a good filmmaker, IMO. Just has a lot of hits and misses. I guess that applies to just about anyone. Except for Eastwood or Scorsese.