That's cool. Looking at the thumbnail, I thought that this was a story about Tyne Daly.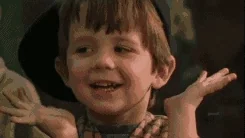 thank you for the periodic reminder that there are good people in the world. i somehow tend to forget it. that photo of the three of them, with her holding the photo of her late husband (who died of covid!) made me so sad for a moment. I hope this year's gathering gives her some much-needed joy.
Restoration of faith in humanity: Boss Level
Thank you for posting this. It's been too long since I cried happy tears.
Sawdust and onions up in here!
Happy US Turkey & Handegg Day, Wanda and Jamal!
Finally! A "mostly wonderful" thing.
It's awesome to see the progression over the years.
Reminds me of the scrabble with friends story.
That is so sweet.
Shows that family are not necessarily just the people you are related to by blood.
Since The Holiday Season approacheth, let me just say, "Oh, thank fuck for that."

This topic was automatically closed after 5 days. New replies are no longer allowed.