Oh jeezus, I sure hope she isn't only staying for a one year term as WH spokesperson.
"What does the president think of this complete bullshit some Republican official said…?"
I recall seeing somewhere that she is not going to go for another term

Personally, I'd like to see her cloned so she can have a 24/7 show where she just answers questions from the press and I can have it on in the background to make me smile every now and then.
If Freedom/Knowledge/Critical Thinking is your goal, you need math & science to get there, and you'll need it to stay there.
I just wrote this 60 seconds ago in another BB thread, holy f@ck we need to change the direction this nation is heading in.
Exactly.
So she basically says "You guys think teaching about systemic racism is un-American, WE think it's ethical and responsible."
To take a page from the right-wing playbook : Republicans want to raise your taxes!
I hope they don't stop trying this weak-ass nonsense…you can almost see her planning her counter, behind a smile that should be a signal that you just stepped in it. They don't seem to be learning.
It is really nice to have a press secretary that s good at her job.
Despite Cotton having less brains than if his head was filled with cotton, I'd really like to see people seriously propose taxing university endowments. In this country, most of our public education is underfunded while there are trillions of dollars in university endowments that are being used mostly to prop up Wall st. I'd like to see serious politicians (so not Cotton) propose that either that money gets invested in educating people or it is no longer tax exempt
A random example of what some of that money goes to currently:
https://pluralistic.net/2021/05/04/law-and-con/#all-bets-are-off
(since there is no onebox – a tiny windowless NJ deli went public and raised tens of millions of dollars. Turns out it was part of a grift to let a company that couldn't legally go public slip in a side door. Both Duke and Vanderbilt University invested endowment funds in the grift)
I could use Mad Libs to come up with a more coherent question than that "reporter".
I think the "reporter" would actually do that, except it has "libs" in the name and he's been told that's a bad word.
She is going to have to move on at some point for her own health… feasting on these reactionary morons on a regular basis does terrible things to one's cholesterol and triglycerides.
Jen Psaki…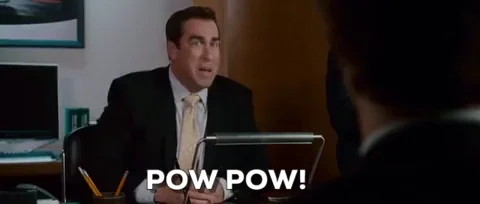 The smile that says; "that's so cute, what you are letting your mouth say right now."
Worse: they want to raise your student debt!
Our base is not their base. And we don't want them to belong to us.

I'm sure Willie's in that 1% and would not mind paying higher taxes.
Let's face it: teaching about systemic racism is antithetical to the America people like Tom Cotton want to live in. But that place is deep in an idealized past version of the country, and didn't work for a lot of people. Fact is, even if we accept the idea that the US was the best nation in the world, you don't stay #1 by pretending there's no way you can improve.
a scary foreign word for "teaching" them