This is why Abraham Lincoln wore a stovepipe hat, so now he's recognizable enough to show up in fiction too.
Which goes to show, there are more interesting things in life to focus on than mere politicians!
I am so, so glad this is the case once again.
My hairline will never be the same after the last 4 years.
I greatly envy these peoples.
I just realized that, shorn of context, I probably wouldn't recognize her either, despite having seen interviews with her, etc. She's got this "generically good-looking blond white lady" thing that makes her indistinguishable in a media environment that's hugely disproportionately filled with such people.
Then again, I've always had a problem with tv shows/movies where there's more than one generically good-looking person with the same hair color and haircut, as I keep getting them mixed up.
Going to Hollywood Blvd or Universal Citywalk, they're guaranteed to get some funny responses (they edit out the people who actually know the correct answer, of course).
Dr. Jill Biden has her clothes on, so most Americans aren't used to that after 4 years of Millennium tRump sporting her tushy bushy all about the interwebs. It'll take time to desensitize the general public to a normal functioning human being that deeply cares about the USA and its citizens.
Thanks for listening to my Ted Talk.
I expect that there are many who just act ignorant of the questions that they
are asked so that they might get on TV.
My money is on that they laugh about it later with their friends.
I dunno - not 100% sure I would recognize Jill Biden with out Joe. I haven't even seen her before the last election. Though it has been like that with all first ladies, and now I recognize all the ones from my lifetime.
I feel like asking Black citizens to keep a tally on the white folks is a responsibility they neither want nor deserve.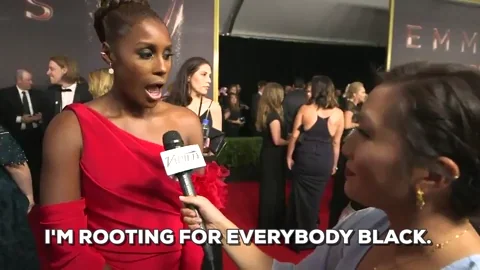 The first pic had her standing among images of the Oscar statue, so I can see how that threw people off. The "John Kerry, when he was alive" response was gold. Still no excuse for not recognizing the President of the United States though. That was pretty sad.
I can't imagine that you find too many political wonks or news junkies on the Hollywood Walk of Fame. I could identify Jill Biden, but that lead picture of her in front of what appear to be Oscar statues probably would have thrown me. But I'm basically immersed in an 18-hour political news cycle every day, which is definitely not a tremendously healthy pursuit.
I wondered how much was related to regional focus and more folks avoiding the national news because of 45 and the pandemic. Living in a state next to DE, we've seen the Bidens in the news many times over the years.
I am a strong Biden supporter who pays quite a lot of attention to the news, as evidenced by the ol' antidepressant dosage. Still, I have to say that even after watching a video of multiple people failing to identify Jill Biden with her picture on the screen the whole time, I almost certainly couldn't pick Jill Biden out of a lineup of white, blonde 50-to-70-year-old women.
… I hope the Secret Service takes advantage of this.
Yeah, she just looks like one of the actresses from a Viagra commercial that sits on the porch and toasts the male character with a glass of ice tea or something, looking more bemused than grateful.
Growing the beard did a lot for him as well.
Isn't this the sort of question(s) you might be asked by a panel that decides whether to put you into a room with rubber wallpaper or not?
This topic was automatically closed after 5 days. New replies are no longer allowed.