Courage. Yeah, sure, that's what it is.
It makes perfect sense. The mask from The Mask is the perfect shade of green for chroma keying Joe Biden's face onto Carrey's.
And James Woods' outspoken support for Trump is clearly a ruse to keep people from suspecting that he's also Joe Biden.
But I'm surprised they haven't figured out yet that James Cromwell plays Biden most of the time.
ETA
Of course, the real conspiracy is that Jim Carrey himself is not human, and that this is all an alien plot to take over Earth; the only time we've ever seen Carrey's true form was Earth Girls Are Easy
How wonderfully terrible that the "fake news" police believe in the dumbest shit the internet can come up with.
I'm pretty sure they're secret time-travelling philosophers on a mission to remind us all of the fragility and relative shallowness of all epistemology with respect to our desire for sure footing.
Improv Everywhere has really stepped up their game!
Part of me is starting to wonder if this is intentional. ie. Make Qdiots and the GOP seem like harmless goofs such that people forget the hateful, harmful, and downright evil agendas the right/fascists want to push.
Some memetic form of infectious Capgras syndrome?
uh oh, now that this has been suggested, we'll be hearing the 'well, what proof do you have that he's NOT an imposter?!' as proof that he is. This will be fun.
A reminder that the still-living Kennedy is actually George Kennedy, who is also a Biden double. Right down to the thick white shag carpet of chest hair (which is why Kennedy now has that). Pass it on! Far and wide!
The Good Liars are running out of things to say back to them. You can talk back to the crazy pastor and old ladies that don't realize what horrible things are written in the Bible, but this a whole another level of crazy. I hope that the Good Liars step up their game.
James Woods? These delusional morons don't even know that he's supported their God-King Biff.
There are no "Stable Genius" types, it is a false flag operation by a rogue element of Muppets operators disappointed at the IP sale to Disney after Jim Henson's death.
…why? If Biden died, it's not like Trump would take over, Kamala Harris would become president. Isn't a female, African-American president the worst case scenario for these people, and therefore what they believe Democrats would want?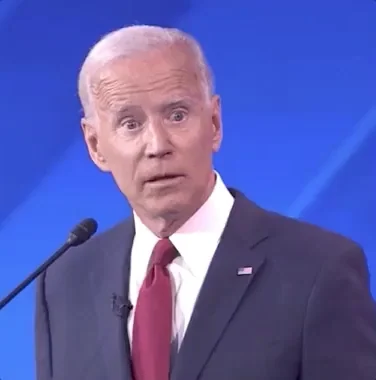 according to one of my family members, Biden isn't dead - but he's so demented that he can only eat and walk and occasionally read a few lines of text from a teleprompter. The "autocrats" are running everything (but this is also a good thing, somehow), Jill Biden acts as president (?) and seems to be the "head of state that we need at any given time" even though she is evil. Yet having Kamala Harris be president would be worse for the country, and even the Democrats won't allow that.
What the living f is wrong with people?
Family gathering this year was a nightmare.
Bizarre how they would use not only working actors, but famous actors, whose lives and schedules are very well known and who have fucken paparazzi trailing them, and not some schlub who is unrecognizable and barely scraping by.
So this must explain why he's suddenly eight inches taller than he used to be.
That, and why he's even less believable than the George HW Bush from W.
Projection. Just take a look at the last guy. So demented that he could only eat, barely walk, and could only read from a teleprompter if it didn't contain weird words like "ramparts". And they voted for him anyway

"Trump won, the election was rigged" is the GOP gospel truth now.
Here's hoping "Joe Biden is really Jim Carrey in a mask" becomes their next requirement to run for office.
If so, it isn't working. Because this woman doesn't come across as a harmless goof but as someone who would pull a gun on Jim Carrey to force him to confess.
This goes on to show that all this conspiracy theory junk is utterly toxic for your mind. Just engaging in the wrong patterns of thought and reasoning for long enough can destroy a person's grip on the reality as surely as lead poisoning, years of alcohol abuse, or paranoid schizophrenia.