I first read that as JKR was disguised as 45…
Which, frankly isn't that implausible at this point.
Is this a SNL skit? Like a really long cold open? That's the only way it makes sense is as some sort of performance art.
Oh my god these guys are nuts.
Can we please ignore them and stop giving them a platform to spew their nonsense?
It's clear pointing and laughing at them is not having the effect of getting them to stop, and it seems like they're relying on that to just take it to the next level, and still get their message out.
My husband burst into laughter when I read the article to him and said "someone needs to tell trump IMMEDIATELY that they're saying he looks short."
Since when has reality ever mattered to these dupes.
It started out with Fox News feeding them the disinformation they wanted to hear, then it was Trump telling them all his sweet sweet lies, now they've graduated to just making up whatever BS helps the world fit their weird ass dreams.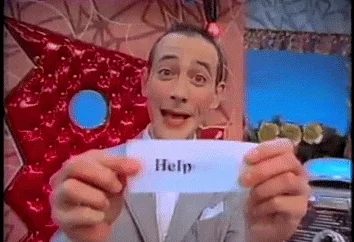 Seems legit.
Well, he's wearing the hat to cover up the head wound, right?
Short? JFK was 6-1.
Trump is reported to be 6-3.
That's the joke; if it was actually JFK, he'd be 2 inches shorter than the alleged height reported for 45.
How do the people who like 45 also somehow want the lefty icon JFK back? The whole mess breaks my brain, though it's that little detail that I keep settling on as the thing that makes smoke pour from my ears.
There you go again, applying logic to something QAnon-related.
Was this a rally where Trump said things that displeased his 'followers'? Claiming that it was instead a LIBURAL trying to TRICK them right-thinking q-nuts and not the Real Drumpf would be standard behavior at this point.
I know! It really is silly to try and make it fit together but I just want a little internal consistency in my terrorist death cults!
What? You're saying that things that happen in the US aren't confined to our borders…
No, they mean JFK jr, not the one who was president…
I've lost track, when did it go from JFK Jr was still alive to JFK is still alive?