Ok!
I don't know who the architect is but I was expecting something interesting looking and based on the pictures before it was gutted i can't say that it's particularly interesting in any way beyond looking like a generic modern home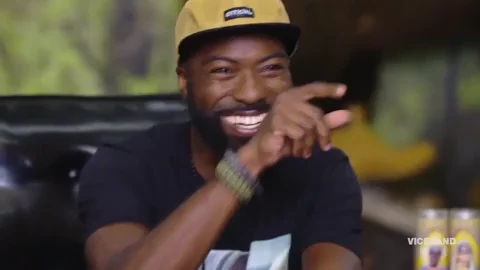 Man, these metaphors are getting really unsubtle. Are the universe's writers on strike too?
He purchased the property, which was designed by famed architect Tadao Ando
Or are you saying you don't know who Tadao Ando is? If so, I dont either.
That's what 57million get you?

ffs
I could live my whole life in luxury for half that amount - but regardless of the price, I'd never even consider something like that. Look how close the neighbours are! I don't see the appeal at all.
I like modern, but this is pretty awful.
Also, isn't it illegal to build below the high water line in California?
A crash course at the University of Google has taught me that Tadao Ando is the Neo-Brutalist architect that no-one was looking for. "Known for his sensitive, assured use of reinforced concrete…"
Tadao Ando is in my opinion one of the greatest living architects today. However, it's hard to judge an architect's work just by a single building, and that's especially the case with residential architecture when it is so specifically catered to a client's whims. All the moreso when the client decides to completely renovate everything after the fact. No wonder things are falling apart. It's only natural.
Neo-brutalism is an interesting and paradoxical classification. Working with concrete can be great and very much necessary in modern architecture. I certainly wouldn't write him off just for using concrete and post brutalist vibes.
I would say the biggest problem here is the site. If I had the luxury, I would have refused to take this commission as a creative architect. There are too many constraints here. But maybe he just took the money, and if the client pays, fair game. Actually, it's not clear to me if it was the previous owner who had the building commissioned, and Kanye just gutted it?.
Everything else aside I love that patch of Malibu - especially the fact that this asshat's home is now publicly accessible to anyone with the time and inclination to drunkenly piss on it.
Sounded like Kanye got as far as stripping the building down to its skeleton, and then got distracted by something shiny so he never got around to rebuilding it. We're certainly not seeing it at its best. Reminds me a bit of the Sendai Arahama school building, which got a bit deconstructed in the tsunami, and is kept in that state as a memorial.
GOOD. The more misfortune that comes his way, the better.
Hip-hop is filled with many amazing artists (See also: Immortal Technique). Time to move on.
Where's the slide? This Malibu dream house is a total rip-off. I'll stick with my current architect, thank you; Mattel.
4000 sq. ft. is a mansion? That's like, a large house.
I figure this is one of those things where the lot / land makes up 90% of the value of the house.
For $57M I don't need to live in Malibu. I could have a kick ass house where I live and pick plenty of ocean front property that doesn't have my neighbor a few feet from me. And then retire.
Can't you buy islands for less than $50M?
yes you can.
some super rich somebody just bought a private island in the Keys with 6 bed/8 bath home, swimming pool and guest house for a mere $14 mil.
my bid was rejected