I suppose this comment will come across as the ranting of an aging crank. But here's the thing…when I was in my teenage years back in the 60's, just as the Beatles were revolutionizing music, and culture was making a monumental shift, there were still some middle-aged guys wearing flattop hair styles, and straight leg jeans with the cuffs rolled up. And there were still plenty of women of the same general age wearing beehive up-dos with little bows on them.
At that time, my thought about these holdover styles was to wonder what it was about those fashion choices that caused these people to identify so strongly with them, that they consciously chose to remain behind the current trends? Why were they content to look out of step? My conclusion was (and is) that they settled on their look during a very formative period of their lives, and some people simply cannot move on.
So here is my point. Kevin Smith is a middle aged man who has chosen the backwards facing ballcap as his signature look. It was somewhat ridiculous when it was briefly in style for young men, and now it is beyond ridiculous for a grown-assed man. And for exactly the same reason that we no longer wear polyester disco shirts, or white belts, or zoot suits, or fedoras, or raccoon coats. He's free to dress however he likes of course, but come on…
Thus ends my rant.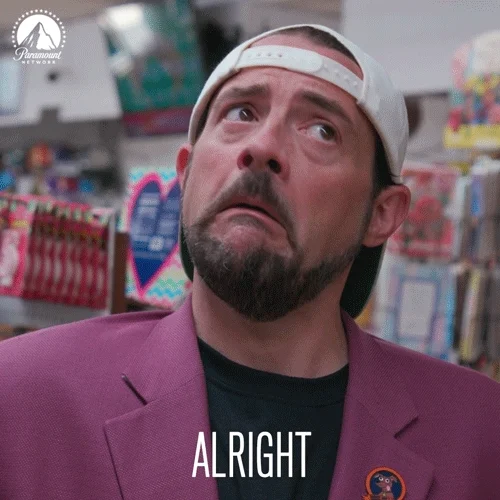 I loved watching Kevin Smith interviewing and interacting with Kevin Conroy during the Crisis Aftermath episode following part of the Crisis on Infinite Earths event on the CW a few years ago.
Yes, but also that and the hockey shirts and long coats is his "brand". He isn't just Kevin Smith the guy, he's Kevin Smith the "character".
I think you are right overall in your assessment of people, but also I think his look is part of the branding. Not to say he couldn't rebrand at some point.
He is what he is… I think he's one of those people you either enjoy his work/persona or you don't…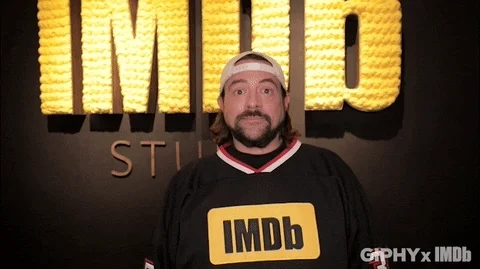 But honestly, there are probably a lot more people who deserve our scrutiny than Smith. His work isn't perfect, and can have some problems, but the reality is that there are much worse humans out there in entertainment… I would point to his long-term commitment to his hetero-life-mate Mewes. He has basically saved his life over the years by always taking care of him. Mewes would probably be dead now if it weren't for Smith…
That's true. When I saw him talk way back in, I think it was 2004??, he talked considerably about Mewes and the shenanigans they got up to. But also how he realized he was an enabler of Mewes and his drug addiction and had to change his behavior so his friend could get help and get clean.
You could have avoided that whole rant by simply living by the sentiment you expressed here.
Who the heck cares if some people don't feel a need to adapt their wardrobe to whatever the current fashion trends dictate?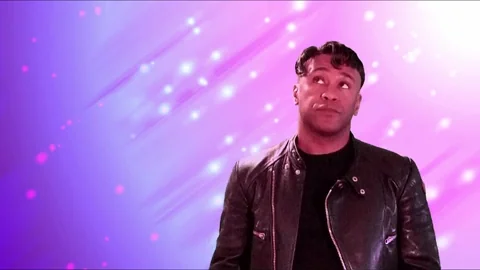 I haven't kept up with Kevin Smith, but I think one of the Batman: TAS episodes he would have wanted to watch with Kevin Conroy was "Beware the Gray Ghost." Which would lead to talking about working with Adam West and the impact he had, if Kevin Conroy sees himself in the same position now, how he would want to be remembered.
I've always found that, when I think this about my own writing, I'm best served by writing the rant and then deleting it.
Love that episode. A homage to The Shadow and other pulp characters!
The idea that Batman had a hero must have been interesting to develop, too. And to voice; I recall the accusation sounding that much better because of the earlier reverence.
Smith needs to change his personal clothing style now that he's lost all that weight.
Just sayin'.
Backward ballcap became a thing, I think, with shooters in the military. Like the Aussie Bush hat, with the brim pinned to the crown so that you can readily sight down a rifle's barrel.
Ehhh, pretty sure street culture/fashion is why it caught on.
I find it easier to shoot while wearing a brimmed hat. Less glare. The cap brim easily rests above the rear sight post or the scope, at least for me.
I'm pretty sure the backwards cap while shooting is just to look cool, or to be "hip" and "with it"
This topic was automatically closed after 5 days. New replies are no longer allowed.