Thanks for posting this. I had no idea the prior ones existed and the whole thing is right up my alley. It looks like the whole Kickstarter long ago blew past their funding point but I'm about to add a bit more to their coffers!
Well that looks interesting. I love folklore in general.
I just read this a few months ago after having it sit way too long in my pile of stuff to read. It was an anthology and had some really great stories and art, and some ok ones. Some of them made you think, and some of them warned you that if you eat too many wild potatoes, you will fart a lot (not a joke!)
Iron Circus raised more than $1 million over its first 14 Kickstarter campaigns from a market that Trotman was told didn't exist: fans interested in comic books that weren't made by white heterosexual men and featuring superheroes.
But they ARE people interested in furries.
The terms "folktales" or "folklore" seem off but I can't articulate why.
In the meantime, I recommend seeing the pages of "Red" by by Michael Nicoll Yahgulanaas assembled as one on an art gallery wall.
Does anyone know if any of these artists are affiliated with the Coyote and Crow RPG that was on Kickstarter a few months ago (and featured on BB)?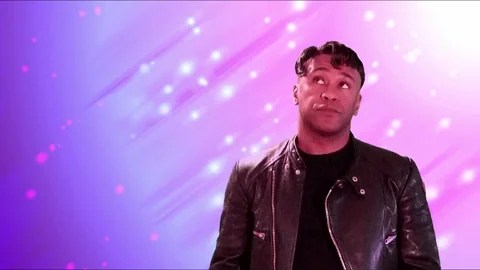 Only gripe, and it's not on them specifically, is Gods above and below international shipping has become expensive. So I had to go the Digital option. Much as I would like to have the physical books an additional USD60-70 (which will equate to about AUD100-ish) is just too much to pay
And a copy of RED has been ordered!
Is there an assembled copy (as you mentioned) at any particular gallery/museum?
I saw it at the VAG (yes, the VAG, as in Vancouver Art Gallery) several years ago. Still vivid in my mind. I don't know where you are or if you can visit, but they have a super collection of First Nations art, and of course, Emily Carr paintings. The Audain at Whistler is pretty fantastic too. The Royal BC Museum in Victoria has some pre-contact art which is fascinating.
I see from a/his site, it has not been exhibited for several years. In fact he doesn't list that exhibit at VAG, so I am wondering if I remember that correctly. Hoo boy, gettin old. https://mny.ca/en/exhibitions
Conveniently I am in Vancouver… I haven't been inside the Vancouver Art Gallery in a long time I will have to go check it out again and see what's there now.
This topic was automatically closed after 5 days. New replies are no longer allowed.