Muppet Babies was probably as responsible for a generation of kids loving the Star Wars Trilogy, Ghostbusters, and many other media franchises.
It is kind of a love letter to classic and contemporary media.
I watched it as a kid. I think it was my earliest exposure to fine art since there was quite a lot of it included in the show. They'd go on imaginary rides into Picasso paintings and so on… It's good stuff for kids IMO.
Tiny Toons and Animaniacs were similar. It's something of that era that just doesn't work as well today. We get the occasional parody on Sesame Street, but I don't hear about or see any other kids shows that are so chock-full of references. Partially due to copyright so actual footage can't be used (why we don't have Muppet Babies on DVD) and also because the media landscape is so vast that there are so few strong reference points available.
The new Muppet Babies doesn't and can't attempt to be what yesterday's Babies was.
I dunno. There still seems to be plenty of cultural references that make it into modern animation. Just the other day I was with some co-workers talking about Disney films and one of them hadn't seen Wreck it Ralph 2 yet so someone told him to hurry up and watch it now before he forgets about all the 2018 cultural references that will soon fade from memory. And that's the issue- the more cultural references you jam into a show the less well it ages.
Yes! Tiny Toons is the reason I fell in love with They Might Be Giants.
I'd kinda forgotten that Muppet Babies used to things like that, as well, until Star Wars was mentioned upthread. I got a sudden jolt of "Oh yeah! I've seen that."
Sesame Street still seems to be fairly full of references based on watching it with my kid fairly recently.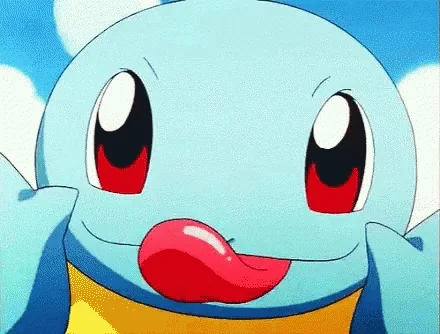 The main Sesame Street references that stick out for me, though, tend to be for the adults watching. Mad Men and True Blood are shows I don't expect kids to stay up to watch.
That's a good point. They really seem to make some interesting references. I think my favourite is Grover meeting "Yoda" and commenting about how he sounds very familiar. Definitely not something young kids will pick up on, but I enjoyed it every time I heard it
That's always been the case for Sesame Street. Monterpiece Theater is one of their older gags and I doubt that many little kids were familiar with the source for that one.
For me there's a hard line in the sand after which my love for the Muppets just totally disappears.
It's pretty much directly after Muppet Christmas Carol (I understand Jim H. was already deceased then, so it's not just a simple post-loss-of-creator thing).
Got excited for Muppets Tonight but really couldn't dig the TV studio setup, and the more modern jokes, like I had the old-timey sawdust-and-greasepaint music-hall/theatre context; my theory is the latter seemed timeless, or at least free from contemporaneous baggage, because it was already anachronistic when it was made.
Tried the Youtube shorts when they started appearing but again, they were too knowingly today; one personal gut-punch was the idea that Waldorf and Statler could no longer even get out to their private box but were now two depressingly miserable old contrarians quibbling over the laptop and fighting for the mouse.
And after that, couldn't even face the newer movies… I generally find Jason Segel and Ricky Gervais, who I believe starred, unpersonable and bleak, not Muppet material at all.
(OTOH, Tina Fey is in one of them, so that could work, should try that one maybe)
When I was a kid they were parodying Miami Vice. Then, as now, the idea was to make something parents would get a kick out of while watching with their children.
If anachronistic old-timey theater shows are what does it for you then you still may want to check out 2011's The Muppets as it really leans hard into that "timeless" vibe, even if you're not a huge Jason Segel fan.
I get why, but I guess I should have been more explicit about the fact that I was calling out that shows like Muppet Babies and Tiny Toons had references for the kids whereas the references made on Sesame Street, both today and forever ago, aren't making references for them. (Although Sesame Street is in an odd place because kids that young aren't really in a position to get referential humor anyway.)
The first idea of Muppet Babies, that I can recall, goes back to 1987 with the made-for-TV "Muppet Family Christmas."
And now I'm humming "Particle Man."
Thanks! Will keep an open mind based on your tip
The film received generally positive reviews, and this one in particular addresses the concerns many people had about Jason Segel.
Muppet Babies is a cartoon about puppets. Of course, there exists a novelization if the movie Johnny Mnemonic, which was based on a short story.
Irony tingles my synapses.