This is an insult to potato salad everywhere.
I'll bet an FBI forensic specialist could pull some information from the inside of at least a few of those Top Secret folders to get titles or file numbers.
Trump has absolutely intentionally done illegal things to benefit himself and because he is petty, cheating and a fraud. But one of the problems in prosecuting him is proving which things he has done intentionally with malice and which things because he is just a moron.
Not to say it's not both malice and stupidity.

As they say, ignorance of the law is no defense. And it's hard to argue that the President of the United States – with such a yuge brain, whose uncle was an MIT professor (I still shake my head at that one) – was ignorant of the laws.
"No, I dictated them into a tape recorder"
"No, I had a scribe engrave them on some parchement with a quill"
"No, I chiselled them onto a nearby rock with a hand-made stone tool"
Sheesh
I still think he had plans to sell them and probably got specific documents to do so.
Doesn't matter. Breaking the law is breaking the law.
As with all things legal, it depends. For most crimes, intent is a required element of the crime. In this case, though, I think the only intent that's relevant is that he intended to possess the documents. If he didn't know he had them, that would be different. What doesn't matter is what he planned on doing with them, because he clearly knew he had them. Hell, he wants them back.
I think that is pretty well established in public.
I think it does. If he planned to sell them, that's a bigger deal than just holding onto them. Given that there are empty folders, I suspect he's already sold some of them.
The man MAGA world thinks is a genius hands something to a reporter who's most famous for taking down a president with his reporting. . . and tells him "don't say I gave them to you."
I only mean that it's a crime either way. He's not off the hook if he had no ill intent.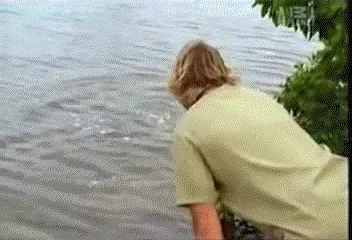 I still think that there was and is intent there, though.
Speculating, here, but I would guess that Jared got a wish list directly from MBS, gave it to 45, and 45 had flunkies pull the documents for him. Unlikely he sold them for money, but rather for favors/power. Like asking MBS to decrease oil production just before the midterms to ratfuck US elections.
Alternatively, he was so pissed off at America as a whole for rejecting him so thoroughly that he just pulled a bunch of random but dangerous-sounding documents to give to Vlad in exchange for distraction (and possibly extraction) if his legal problems really started to look serious.
Entirely possible…
But again, even if that's not the case, stealing documents is not some high level caper that needs someone with a high IQ to pull it off. Very few crimes need people who are smart to do it…
This topic was automatically closed after 5 days. New replies are no longer allowed.