He's always struck me as an amazing, charismatic actor in the things i saw him in. It is a shame he didn't have a bigger career, but i am still glad he's managed to stay relevant and maintained his humanity in Hollywood.
He absolutely should have at least been Oscar nominated for Best Supporting Actor for his work as Apollo in Rocky or Rocky 2. Probably should have won one or both. The idea that he wasn't even nominated (in films that got PLENTY of Oscar recognition - remember, Rocky won best picture with about a half dozen other major nominations)…it's just a shame and really reflective of the plight of black actors in Hollywood during that time.
To even mention Mr. Weathers in the same thought as Steven "Sit In A Chair and Sniper" Segal is just horrible.
One has maintained his career via thoughtful selection of roles and charisma. The other is a sexual predator who is likely worshipped by Gravy SEALS.
action stars trying to do comedy usually sucks but Weathers just keeps winning
Carl Weathers as Apollo Creed was one of the finest, if not the finest, specimen of physicality that the human race has ever produced. He ran on that beach like physics didn't apply to him. Absolute legend. I can't imagine the workout regimen he must have been on for that film.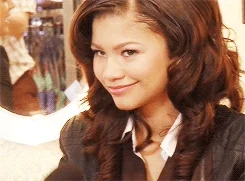 I think it was Peter Ustinov who, in an interview, spoke of his work in the film Spartacus, and of pro athlete turned actor Woody Strode, who played Draba, one of the gladiators. One day Strode walked onto the busy crowded set, donned in a robe but wearing his skimpy gladiator outfit underneath. Although done with sports, Strode was still incredibly fit, and stood at 6'4". (If you haven't seen the film, he had the build of a movie superhero.) Per Ustinov, when Strode dropped his robe, everybody, "even the men", got quiet and stared at him. They had likely never seen in person a physique such as his. In describing Strode's physique, Ustinov said "like a god". The happened in 1960… before real bodybuilding science and the availability of shady substances.
Combat Carl never gives up, Combat Carl finds a way.
Weathers emerged into a Hollywood in which black actors played boxers, background cops in police procedurals and "thug with flick knife #2". He was a generation before the Washington, Snipes and Smith could carry a film on the strength of their star power.
But he kept going and showed he could pull off a move from drama to comedy – something not many can do successfully – has given him a higher profile among a younger generation who know him from Arrested Development and Toy Story 4 and the excellent short "Toy Story of Terror". Of course it took 16 years from the original Toy Story for Pixar to consider that Combat Carl could be played by a black man called Carl.
Openly wondering how Carl Weathers would fare as an action star just tells me you haven't watched ACTION JACKSON which, thanks to his charisma, could get by without a screenplay at all (which is good, because it barely has one).
He's also great in Predator even though he's a side character. Me and my brother always greet each other like this for lulz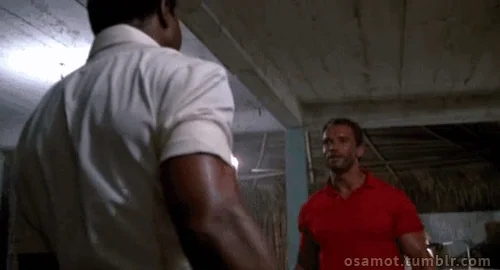 This topic was automatically closed after 5 days. New replies are no longer allowed.