I'm generally not squeamish, but this video tested my resolve. I will admit, however, that I liked learning more about the eye and how vision works and has evolved.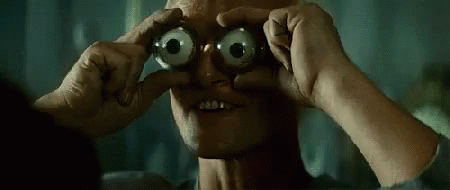 Most vertebrate eyeballs are also inside out. The nerves and blood vessels go IN FRONT of the retina rather than behind it, obscuring the image. Now, the cephalopods did it right, and have their eyes wired right side out.
Strong argument against intelligent design, unless you are a squid or octopus.
Considering how many millions of years it's been in beta, I guess you could call the eye complex, but I certainly wouldn't suggest it's proof of divinity, unless your god wears glasses.
This topic was automatically closed after 5 days. New replies are no longer allowed.