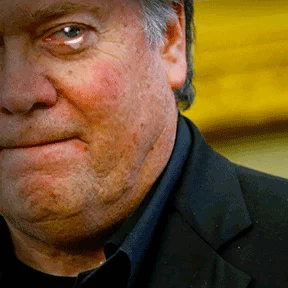 That's what you get for fucking around with horcruxes.
I'm reluctant to be too hard on people for having terrible social relationships; but in the context of parasocial relationships where you can project onto just about anybody with some sort of audience-aware behavior that's just atrociously bad taste.
I also cry when I think of Rush Limbaugh, less so these days.
"Are you surprised by my tears, sir?
Strong. Men. Also. Cry"
-The other Jeffrey Lebowski. The millionaire.
right?! i'm thinking, "that's because limburger consumed souls" like so many tabs of oxy.
Hey, I listened to Rush for 30 years too. But the better one. The one from Canada.
I just realized as I was reading this article that I hadn't heard anything about Limbaugh since he died. No "I miss him" or even mere mentions. Gone and forgotten in a moment. I guess if you're a piece of shit no one mourns you when you're gone. Aside from this dimwit, of course, but the fact that he loves the future inmate Bannon says all I need to know about him.
FYI, I've checked with Jesus, and Limbaugh's in Hell. Eternally.
He's currently wrapped up in a layer of barbed wire while demons perform eye and oral surgery on him with chainsaws.
He hates it.
I doubt Bannon is going to be able to podcast regularly from jail.
I absolutely guarantee that I'm at least 10 times happier every time I think about Limbaugh being a rotting slab of silent meat than this guy is sad.
I get tears of joy when I think about Rush Limbaugh being dead. Does that count? (Ok, so I don't literally, but he is on the list of people the death of whom I celebrated.)
No man, you're Mr Lebowski. I'm the Dude.
They constantly remind him that there will be no charge for the procedures, since they have fully taxpayer-funded healthcare there.
This topic was automatically closed after 5 days. New replies are no longer allowed.