Yep… cause it's not about "saving babies" but about controlling women.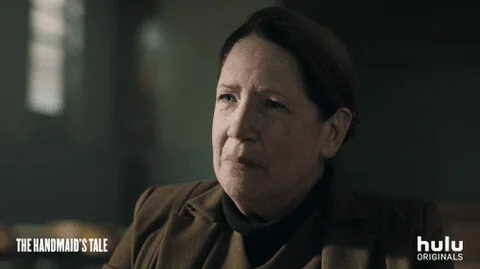 even worse when the message is delivered by other women.
Is this what they mean by supply side economics? That you don't worry about there being a demand? That must be it
That was a great question. And answer was of course not very surprising.
Indeed. My reason for posting an Aunt Lydia gif… plenty of women will support the patriarchy because it will give them some power over other women, and they also embrace their "traditional" role as "helpmeet" to their spouses. However, they do not want to see other women living their lives in different ways, and will support every effort to punish those of us who live in a different way.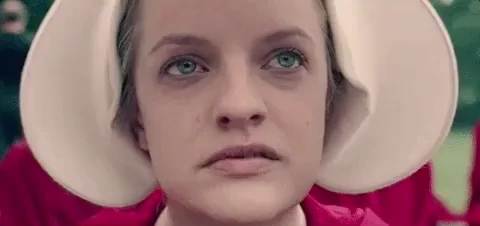 So they want the ladies seeking abortion to adopt instead…
I would not want to see a child adopted by people who would not consider that child to be "their own."
More proof that anti-choicers don't give a damn about children once they exit the birth canal.
And given how they want to cut any sort of aid and funding to the working classes, they really don't care about children prior to that, either.
The sanctity of life is absolute right until the moment of birth.
Except when it's not, because the pregnant person can't access the care they need to ensure a healthy pregnancy…
It's not and never has been about the "sanctitiy of life" for most Protestant pro-lifers (and some conservative Catholic ones). It's about controlling women, full stop. We need to push back forcefully on that narrative, because it's a lie.
Aside fron the thousands of children already in the system, forcing every woman who gets an abortion to give birth and put it up for adoption would flood the system with 500,000+ more every year. I've never met a person who opposed a woman's choice who also supported significant tax expenditures to pay for all the children their proposals would bring into society.
Yeah, they've made it abundantly clear that the goal is to punish women. If that punishment has collateral damage, oh well! Any number of lives are worth sacrificing in pursuit of that punishment.
one of the things I dislike about political speech in the internet is titles like this. All of those women know what adoption means, they just didn't choose it. Saying they don't mischaracterizes them and their political choices and opinions, and to my mind reduces the impact of criticizing them, especially when it's someone reading your criticism who's not already inclined to agree with you.
And they very much want to force women to carry unwanted pregnancy to term, and then not put their money where their mouths are. They can fuck right off.
Either people believe in women's rights or they don't. If they don't, they are not going to be persuaded by just the right word. You may think that's how discourse work, but it does not. If people aren't already fully onboard with full human rights for women, then there isn't some magic word to change that.
Yeah… the sarcastic title of this post is the REAL problem here.