That woman sure knows how to project…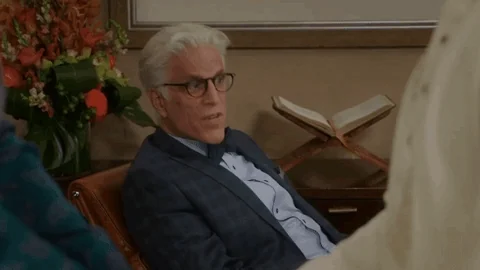 While I see that the PatriotTakes account has good intentions about informing the public about right-wing turds, perhaps this deranged video was best left on GETTR rather than being shared on Twitter.
Nah, I'm not giving her the attention she doesn't deserve.
After four years of the Cheeto Bandito, why have we not learned to deny sociopathic assholes free airtime?
Her argument contains a subjective opinion as well as provably false bullshit.
So technically this is an improvement of her debating skills.
Fortunately, it's almost certainly a fluke…
Yeah, Biden sure is awful, with all the… uh… um. I mean, I can think of some things, but I really doubt she's laying into him for not being progressive enough. I suppose just being a competent human being is offensive enough for the likes of her.
Gear is bad kids. Causes loss of mental function apparently.
She's in the gym again? Between that and her tour with Matt Gaetz, does she, like, ever in the House doing legislation stuff? What am I saying? Go do more crossfit, please!
I thought she got kicked out of her comittee assignments?
If that's still the case, she'd literally have nothing to do but fundraise and occasionally send an aide to go vote for her.
Ol' Marge Greene was removed from all her committee assignments a while ago, so I think she does have a lot of spare time to the act the fool.
She did. She's a disrespectful ass with no practical experience in anything but attention seeking; who the hell would wanna actually work with her?
I remember that. I guess I naively assumed there would be other official business to attend to?
They should take a page out of Japan's book and assign her to the "sit in an empty room and stare at a wall" committee.
Other toxic narcissists seem to admire and encourage those traits
surely McConnell or someone would reprimand her for calling the sitting president a piece of shit… right?.. no?..
seriously, isn't there something somewhere that says that sitting congresspeople can't say stuff like that?
GOP: She's our rabid mindless attack dog… so play the part of the elder statesperson, say nothing, let the dog run, and reap the rewards.
I no longer watch any video involving her, just on principle.
I think MTG needs to show her skills and experience in foreign policy with a one way trip to Kabul.