Is there no such thing as conduct unbecoming an elected official?
This is the kind of thing a junior high school kid posts as a "burn" video. Nice.
you mean like
"at long last have [they] no decency"?
Gotta have two-thirds of Congress willing to throw her out. Can't get to two-thirds when half of Congress believes Greene is one of their party's most important leaders.
"Every accusation is a confession…"
I don't know how you would kick her out, but I think she has done plenty to get arrested if anyone cared to enforce the laws.
If they won't kick out a guy who raped and trafficked a minor, she's not going anywhere. The only offense the GOP seems to have issue with is siding with Dems, especially if it concerns a legal or ethical violation committed by a member of the GOP.
McCarthy said he'd put the trash back into committees so maybe we have that to look forward to.
unless it's from Munich, it's not really stochastic terrorism, it's merely sparkling sedition
So you are saying it comes down to terroirism?
Bless that sweet, sweet summer child.
I'm going with #1, #6, and #10, with "Martians are American citizens" thrown in as a nod to Herschel.
I didn't know that was even still a thing, what with Truth Social and the end of effective moderation on Twitter. But I still can't read that without thinking of this: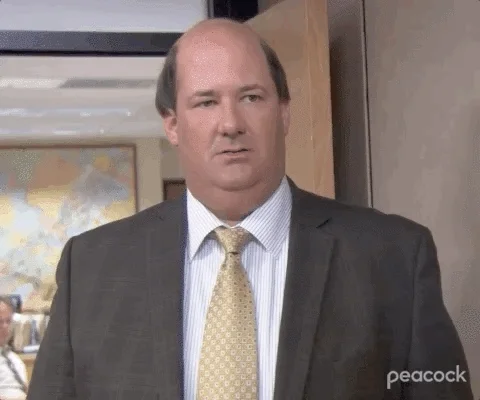 Here is a break down, for those interested…
Note that Flowers only won in Cobb County, and the only other place he did remotely well was in Floyd which is the county seat, and most diverse part of the 14th other than Cobb, where he broke 30%. Given I grew up seeing the KKK around as a kid… that's not a bad start.
D'oh! My apologies - he got nearly 40% in Paulding, which is acjacent to Cobb, and pretty much a part of the metro area, so decent gains there. Again, this county used to have KKK activity pretty regularly.
Let's compare to 2020:
It does not have the county by county break down, sorry, but we can assume a similar set of outcomes.
One positive, Flowers got about 10,000 more votes, even though about 40,000 less people voted over all…
Baby steps.
An interesting opinion, but the media will of course present both sides of the argument.
The other side being that she is a piece of shit.
Ahhh. . . political discourse.
Probably not in this case because her cohorts likely think it's funny. It's only when you have people like Madison Cawthorn talking about attending GOP lemon parties that they get nervous enough to chime in.
Empty G's next theories are that Liberals / Democrats:
eat babies (goes without saying)
are digging tunnels from Canada, Greenland, and Mexico to sneak illegal immigrants into Oklahoma and Nebraska using dead people's identities so they can fraudulate the elections
adding secret fertility drugs to the water supply that increase the number of births to non-white families but DECREASE the birth rate for upright (uptight?), god fearing white right folk
are remotely installing explosive tracking chips on all computers, phones, and brains that access QAnon and will cause them to self-destruct simultaneously via the JSLs (Jewish Space Lasers). The only one working to remove these (again, remotely) is the Muskrat who has secretly deployed anti-JSL components in all Starlink satellites. The Muskrat is currently winning.
Using Gazpacho that was created in Peachtree Dishes to … um … damn. i got nothin'