To be fair, the headline only needs the first four words.
I do wish someone would knock her bails off.
(Cricket joke, before USians unfamiliar with said pastime jump in about typos.)
every single day MTG wakes up to take a test she never studied for. and it shows.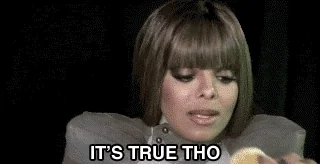 There are right wing trans people. I know a couple of them. I'm not saying the Tennessee shooter was a right winger, just that the fact that he was trans does not mean that he was not right wing. As Spitalnick correctly points out, we don't know what motivated that shooting.
Still waiting for the headline where the fourth word is 'died.'
While kudos are definitely due to Ms. Spitalnick, we cannot forget that FACTS DO NOT MATTER to Greene and her ilk.
I was going to counter that you need the first 6 words but then realized the last two words are probably not necessary.
To be fair, works with 4, works with 6, and horribly, works with 7.
Even if the Tennessee shooter incident was in 2022 and he was a leftist, that would still be 1 out of how many … hundreds … thousands … of incidents?
I would prefer, "…locked up with no parole".
My preference will happen sooner or later; yours may never come.
Good point

Like that's gonna make any difference as far as empty gee is concerned.
She has rhetoric to spew, mere facts be damned.
Hardly; she merely took an opportunity to slam a trans person.
Attack, attack, attack… and spew ideology & nonsense at every opportunity.
That's what she does.
She, and the rest of her ilk can't be shamed, dissuaded, or reasoned with.
I, for one, have had quite enough of this… creature.
The only article about her I intend to read in the future will be her fucking obituary.
And that will only be to find out the reason for her demise:
Firing squad… jealous spouse… 210 Po… etc.
Her wicket is definitely sticky. Her stupidity drives me all googley.
And she has no boundary, but she doesn't give a toss. If only someone would bowl this maiden over.
I was scrolling her Twitter to see how she spun this she, didn't but she shifted to trans vengeance and trans violence being responsible for mass murders and violence.
And we shouldn't be focused on right wing extremists when abortion is killing black and brown babies.
But the vast majority of her tweet storm was focused on impeachment week, her term. She introduced articles of impeachment on every democrats she can think of.