I kind of want more details on what happened… I'm sure MTG blew whatever happened way out of proportion. I'm really curious as to where it happened, as I would love it if it happened in her district…
You know, Marjorie, I bet many of the restaurant staff feel disrespected by you on a daily basis.

Oh she is one of those customers, for sure… and I bet she never tips, or leaves one of those BS pamphlets that looks like a 20, but is an ad for Jesus.
Yeah, I was thinking on the representative/leadership level, but your scenario is equally plausible.
It makes me sad that a twitter ratio can make me feel a little better about things…
Oh yeah, that too… but it goes without saying, since she's a Republican, who are anti-worker even on their most moderate day.
Maybe if they had served Boebert's famous pork sliders?

Gosh, if only 99% of Americans were walking around with HD cameras on them we could see what actually happened. Too bad there's no evidence.
The amount of right-wing vitriol that continues to be directed at David Hogg is so incredibly depressing. I don't know how he continues to endure life as a public activist.
As I also stole it from a mutant before me; pay it forward.

what do the details matter? people should be yelling at her until she hears what they are saying.
I can't speak for Mindysan, obviously; I just know that whatever makes MTG unhappy tends to please me…
She hears what people are saying, she just doesn't care.
Well, worse. She feels justified.
A part of me thinks she made this whole incident up so she could play the aggrieved martyr on her twit feed. I'm glad one of the people she relentlessly harassed completely burned her in response.
Pretty much anyone criticizing her is "wrong"… Because… god or some shit…
But I wanted to know the details, because I wanted to know where it happened, because that is good if people in her very red, conservative district are pushing back… as I said in the post that @zeiche replied to…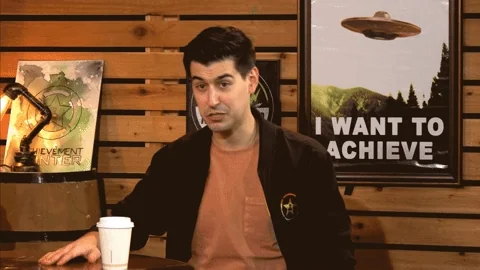 Which is why I hope there is video if it did happen.