Unfortunate. 70 sounds old but still feels too early.
I was hoping to see her do a cameo in the new Night Court series.
She really combined comedic chops with good looks and brought them to a wide variety of roles. Definitely too young. F*ck cancer.
FUCK CANCER! indeed. I loved Night Court when I was a kid.
I'm old enough that I thought "70? That's too young".
Bugger, I'm old.
During the first half of the pandemic, I ran out of stuff to watch and started re-watching old fav shows from the 80's, including Night Court - so I've recently seen the first ep where Markie Post joined the cast.
Also:
"We ate the Necco wafers."
Conversation at our house:
ME: Wow. Markie Post is dead. She was 70. I can't believe she was that old. She seemed so young on Night Court.

WIFE: Well, Night Court was in the 1980s. So something like 35-40 years ago now.

ME: That can't be possible.

WIFE: What?

ME: The 1980s could not have been that long ago. I think you'll find history proves me right on this.

WIFE: Okay, sure.
RIP, Markie! Night Court was one of my all-time favorites growing up. I just recently rewatched the episode of 30 Rock where Kenneth tries to make the "right" Night Court season finale where she and Harry get married


And

I'm with you. The 1980's can't have been that long ago.
I'll miss Markie but how did Brent Sprinner go from this role to Data?
I assume it involves serious acting skills.
1989 was 32 years ago.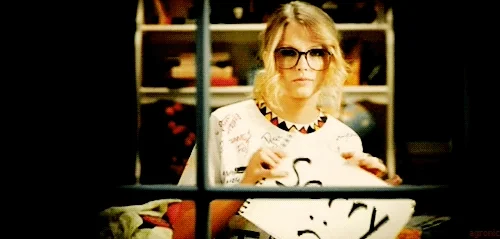 Also from here…
The swimming baby on the album cover will be a middle-aged man soon.
He's thinking of Weird Al.
Need to keep updating the dollar on the fishing hook to meet with inflation

so it would be, what 75 cents now?
This topic was automatically closed after 5 days. New replies are no longer allowed.