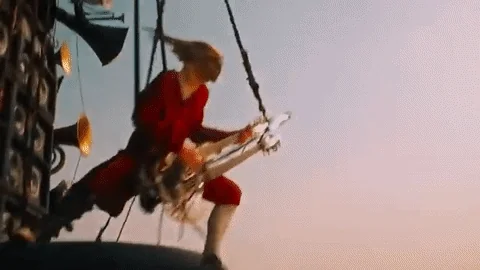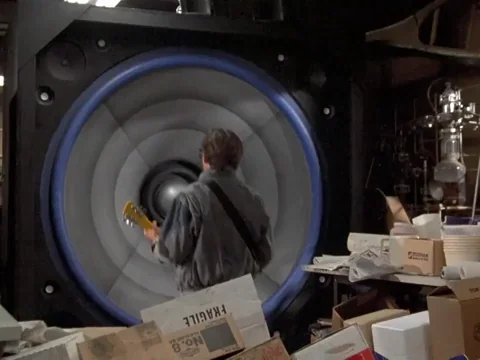 So many questions!
Does it all pack inside, or do you need a bigger van to carry it all? Where is the back hatch? What kind of power system is stashed in there?
reminds me of seeing one of these guys in the rockaways in the 80s. they had plenty of power in their day.

I'm not even on the same continent and I'm still glad someone stopped that thing.
Love this part:
Remember, amplified music is prohibited in all parks.
Any music played through an electronic system, like your car stereo, is "amplified." Which means that the Park Police can fsck with anyone they want, any time. Sitting in your car, quietly listening to music? That's "amplified."
Do you think police are actually harassing people for quietly listening to music in their own cars?
I think it does all kind of fold inside, somehow, and the hatch is kind of hiding on the back? You can see some pictures of similar setups here (paywalled; if you can't access it this link should work for a few days I think), although they don't go into a great deal of technical detail.
Owsley would be proud. Or angry they ripped off his idea.

I'm no audio expert, but wouldn't this sound awful? The sound waves will be traveling out in a cone shape and inevitably cross over others making a lot of tonal dissonance, right? (I know that's not the right term, but don't know how to describe it)
Oh wait, this is about being an asshole, not a music fan. NVM.
I believe the traditional track to use in this case is called "UNF UNF UNF".
Via mocoshow dot com:
Director of Parks Mike Riley joked, "Park Police did the right thing asking this person to leave Sligo Dennis Park yesterday, but boy I would like to have heard one rendition of AC/DC Shoot to Thrill at max volume!" and MoCoShow staff have proposed the idea of creating a concert event that would allow the man to play a few songs for the enjoyment of the public, which could make everyone happy.
I think that regulation gives them the ability to do so. I don't need examples of them doing it to know that it is an opportunity for abuse. A simple thought experiment suffices; Imagine two Black kids sitting in a car, quietly listening to music. It's quiet, but it can be heard outside the car. Imagine two White kids sitting in a car, quietly listening to quietly listening to music. It's quiet, but it can be heard outside the car. What's the likelihood that one car is chosen because of "amplified music," while the other is left alone?
Given that organization's history of racism and harassment I'd prefer they not have the leeway.
ETA: Punctuation
Introducing the Md State Police: