Sorry. I ate something funny.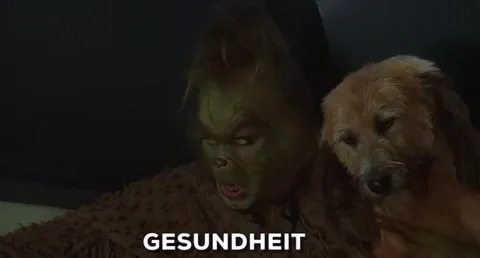 Direct Energy Weapon, until proven otherwise.
Also, after proven otherwise.
From May, 2018:
The loud sounds – which have been heard in Bucks and Lehigh counties – resulted from someone setting off explosives in the middle of the night, according to WPVI. Police have not rounded up any suspects and are asking for the public's help in identifying the person or persons responsible, WPVI reported.
Kids these days. /s
I was wondering what happened to Jeff after the series was cancelled. Looks like he's keeping busy.
I'm surprised shotspotter (or whatever they're called today) isn't all over this for the PR.
A house collapsed 5 doors up from me last night; made a pretty big crash. But the pile of rubble was a big clue. Gas leak too, but no explosion, and nobody was hurt, fortunately.
On Halloween night 2005, my first Halloween in a new house with my wife, she started calling me at work, worried that some huge animal had somehow got in the attic, because something kept feeling like the house was being impacted, with a loud boom. About 15 minutes after I got home, a REALLY loud thud hit the house. I went outside. Now that the rest of the neighbors were home from work, we all converged outside to say "WTF is that?!" There were a couple of more booms and then it stopped. It was widely reported but never explained. But I found this:
The term "Seneca Guns" is commonly used for booms that residents hear near Lake Seneca in the Finger Lakes region of New York. The name has also been applied to similar sounds along the coasts of North Carolina, South Carolina, and Virginia (possible origins of this term).
https://www.usgs.gov/programs/earthquake-hazards/earthquake-booms-seneca-guns-and-other-sounds#:~:text=The%20term%20"Seneca%20Guns"%20is,possible%20origins%20of%20this%20term).
We lived relatively near Lake Ontario and a bit away from Canandaigua Lake. It was certainly memorable. (Edited to include the citation)
I do, mine's got a crack in it!
This topic was automatically closed after 5 days. New replies are no longer allowed.