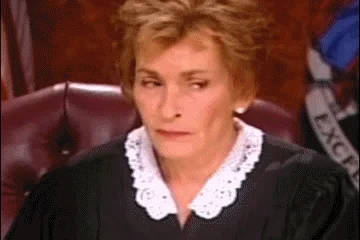 Any attempt by a Republican politician to portray themselves as "the sane ones" or "definitely not a Neo-Nazi" is laughable.
In his endorsement statement for the candidate, McCarthy said, "We will need people like Riley."
It is true. The only way this dimwit and his fellow party members can hold onto power is by courting the Nazi vote.
Agreed. And it goes beyond courting the vote and winning the seat.
The follow-up need once in power is implementing the "cleansing" measures.
The threat is real.
"Today the RNC confided that the 'N' would henceforth be understood to stand for 'nazi'. It is notable that the rest of the nation had a prior understanding that this was the case."
At this point, fascism isn't even an extreme position in the GOP. It's fully in the mainstream of the party's beliefs.
"We will need more little racist nepo babies like Riley". FIFY Kev.
The state Republican parties in Arizona and Minnesota are literally going broke, the GOP's leading candidate for President may be in prison before the next election, the #2 candidate is such a joke that even Fox News is dumping him, the economy is doing better, confidence in the mostly Republican Supreme Court is in the dirt, approval ratings of Congress and the GOP are also in the dirt, and this is the guy McCarthy thinks they need more of? They already have a party full of these nimrods. It's what's gotten them in the situation they're in. I mean…they kicked Liz Cheney out because she wasn't extreme enough. Liz Cheney! I don't understand how anyone could vote for anyone in that party anymore, unless they're also a Nazi.
awww, fuck. Arch Moore, the grift that keeps on grifting. Generations on, he is still sticking it to the people of WV.
Exactly. To my knowledge, you don't see any current Republican officeholders making any public statements denouncing the Fascism and Nazis in their own party. There's a very telling and horrible silence about this.
Please do whatever you can in this next and all subsequent elections to help keep these dangerous folks out of office, fellow Americans.
So, there is this family of overlords… plus the other State Senator and the current Governor are Coal Magnates… given the overall poverty of the average resident and of the state in general, it is difficult to regard West Virginia as anything other than neo-feudalist in nature. if not in actual fact.
If it's class war you want, McCarthy, then be careful what you wish for:


Just because you are a minion doesn't mean you will be treated kindly.
This topic was automatically closed after 5 days. New replies are no longer allowed.