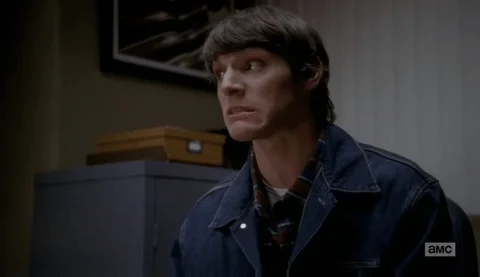 But maybe people will start to see that the modern GOP is ONLY interested in burning shit down if they can't get their white Christo-fascist state via electoral politics.
keep 'em stupid, keep 'em scared. There are even folks who are willing to assert that perhaps the republicans' inability to summon more than the @#$ 'thoughts and prayers' over the mass murders of children at public schools is because: the republicans don't want to fund public institutions at all, but particularly those which might leave their electorate a bit more savvy. -sigh- ("Hey, stupid voters and gun lobby money - ka'ching!")
It's actually "Hey, ignorant, uneducated voters and gun lobby money - ka'ching!" These people aren't stupid; they've not been equipped with the critical thinking tools and education that let them see these Republican scams, fearmongering and outright lies for what they are.
well, if you consider a check of a birth certificate as a background check … we're pretty much there
your point is excellent! but that 'stupid' remark was meant to be in the voice of a stupid republican political operative. ("Always risky quoting the opposing voices in the comment section, ain't it?")
"Childishly irresponsible snowflake" seems to be the new GOP brand…
Christ, what assholes. But this jumped out at me:
defined explicit sexual material as images "showing human masturbation, deviate sexual intercourse," "sexual intercourse, direct physical stimulation of genitals, sadomasochistic abuse," or showing human genitals [emphasis mine]
FFS, those are pretty radically different things - medical texts, art books, books that just have art in them are going to "show human genitals," without it being sexually explicit. There's a world of difference between "here's a naked person" and "here's some sex." It's the weirdest kind of Puritanism, that doesn't even allow for scientific nudity.
They're still pissed off about Michelangelo's David.
I mean, I know they don't, though paradoxically they'd still like to have doctors. Granted, doctors who give them quack cures for covid… so yeah, I guess it all works out.
I was talking to a friend I hadn't seen in awhile and mentioned that I was on my local library board. He said that sounded like stepping right into the maelstrom. Well, better to be in the maelstrom than to let *#!+@s like that who are intent on creating hate-filled, neo-fascist, Christian nationalist dystopias have their way. Fortunately, my library hasn't had to deal with much of that yet. I am also glad to say that we have an outstanding executive director and the rest of the board are staunch defenders of library rights and its mission to serve the entire community.
Glad I moved out of that state last year. It's getting worse and worse. I hope Kansas doesn't get too many bright ideas.

The horror!

They had to put the word 'human' in there,or put every flower shop in Missouri out of business.
And what would they do about this:


ETA:
You are probably safe in that regard. Unless the Legislature is in session, of course.
How does any member of the Missouri House of Representatives who voted for this budget expect to get re-elected? Public libraries are the one guaranteed source of "free" popular entertainment anywhere in the US.
This topic was automatically closed after 5 days. New replies are no longer allowed.