We can dance if we want to.
We can leave your friends behind.
Can't touch this.
Oh God yes - I love this stuff! I've not seen the 99% over here (UK) but would love to try it.
The 99% is good, but not suitable for eating like a normal chocolate bar. I let small small pieces melt on my tongue, about 1/3 of a square, together with coffee or whisky.
This.
Unswetened and milkless chocolate might have been good enough for the Aztecs but we've come a long way since then.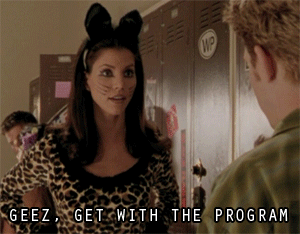 Exactly what it looks like. And no, it's not "baking chocolate." Anything above 90% has a lot to do with the roast, and this is the only 100% bar I've found that's edible and enjoyable. Lindt's 99%, imo, isn't.
I like LIndt chocolate the best too. During certain times of the month, their Intense Orange is my go to munchie.
I'd happily eat the unground roasted beans, but I find 85% is about the right level for enjoyment as a chocolate bar. It's still good after that, but it works better with something like coffee. I don't see other ingredients like sugar as necessarily bad, sometimes they help to balance the flavour when they don't overpower it. As far as other flavourings are concerned, the chilli dark chocolate is pretty good:
The chocolate is actually different in the 99% bar. IMHO it's smoother and less bitter than the 90%. The 90% is just sweeter.
I'm not arguing that this justifies the premium cost (though it's still on the cheap side of gourmet chocolate), but there are more factors to chocolate quality than the sugar proportion.
Cluziel Noir Infini 99% is the best. The roasting flavor is intense, there's a hint of vanilla. It's perfect. The mouth feel of the Lindt is better, but it tastes bland in comparison, even the 99% version.
Then? Aztec is not a time, it is a culture.
I've been told that higher grades like 99% are best enjoyed alongside a sampler of lower grades, e.g. start with 90%, then take a little 95%, then try the 99%.
I think I'd prefer a nicer sampler of different regional varieties. Apparently most chocolate comes from Ivory Coast and Ghana, but other sources result in noticeably different flavors.
If you have a coffee roaster, making chocolate straight from the raw beans isn't much harder.
I can't stand dark chocolate. Really, I find it gag inducing. 90% is ridiculous. I'm usually way down in the 40% range most of the time.
Except for one chocolate. Pacari 70% raw. Not only fair trade, but also organic and actually made in Ecuador by small independent growers.
It is far more pricey than Lindt though, but it helps me limit myself to a square a day so it lasts a while.

Well except if I accidentally leave it anywhere near my roommates who both agree that it is the best chocolate they've ever had. They'll devour a bar in 10 minutes.
Nibs.
Organic, fair trade nibs straight outta the bag.
If you're going to eat processed cacao (whether in a bar or not) it should come directly out of one of japhroaig's future vats, still warm. I have to say, stoneground chocolate is pretty damn good, not sure if I'd second the idea of changing those granite wheels to steel. If the European fine grind style is your thing though, I probably can't talk you out of it.
Our Austin food co-op, Wheatsville, got some dehydrated Himalayan black mulberries (which are nearly seedless) a few months ago in the bulk department, and for some reason those go pretty well with cacao nibs (also in the bulk bins). A few bins over from those mulberries is an organic fair trade trail mix there containing white mulberries (Himalayan again, I think), cocoa nibs, dried goji berries, pistachios and green raisins. That mix is mighty fine traveling food. A little goes a long way. Maybe too sweet for Mark but since I drink my coffee without sugar, I like something a little sweet on my palate sometimes.
Also at Wheatsville: stoneground Oaxacan Espresso stoneground chocolate by SRSLY Chocolate… it's "bar chocolate" but it tastes really good. Spicy–that's the chiles–and excellent mouthfeel, a bit floral finish:
http://wheatsville.coop/news-and-events/news/local-vendor-focus-srsly-chocolate
I've been waiting a while for the next Owner Appreciation Week to roll around to buy these expensive but worthwhile vittles. My quart mason jar of nibs is nearly empty, and today's muesli will probably finish it off. Better than Prozac, and pound for pound, cheaper no doubt. Still doesn't explain fully the mindset behind all those human sacrifices on those flat-topped pyramids in Mesoamerica, where at least the upper classes had access to plenty of cacao…
I do prefer a finer, smoother texture, but I am open to ideas. I likely won't build a grinder this year, but I have wanted to for a long time. There aren't very many chocolatiers that make their own, they usually buy bulk, add their special ingredients, temper, form, and sell.
I enjoy the less common parts
Just had that a bit ago (80/85%)… The wife was surprised that I only got one bar from the guy rather than my usual one of each variety that was offered - she realized why when the price popped up on the cash register. Definitely really good (would buy again).
Heh, I think even though I love their 70%, I couldn't handle their 85%. Just too bitter for me. Their 70% is heaven though. I mean, $8 a bar, but it keeps me from getting fat eating a bar a day. That's how I justify it at least.
And frankly, I get more enjoyment out of one square of it than I do out of something like a lower % Lindt. A higher % Tcho is pretty good, but even that is not really comparable.