Oh FFS, it's bad enough that Feinstein won't step down.
Can't the two of them just start a bridge club or something? They both live in the same neighborhood in San Francisco so it's not like they won't have any other former legislators to hang out with.
As an American, I am proud to see the decision-making bodies of the United States government populated by a senescent mound of multi-millionaires who don't know where they are and all look like they drank from the false grail.
"Now more than ever, our City needs us to advance San Francisco values and further our recovery,"
SF: City of about a quarter million millionaires and a few dozen billionaires. That, and SF's massive income gap, makes me wonder what Nancy's values are.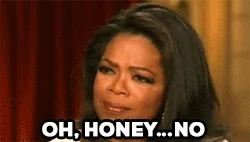 She'll die in office.
She's my Representative and honestly, I probably wouldn't vote for anyone else. It's very hard to make the argument for trading the most powerful Democrat in the House for someone who'd be a new relatively powerless junior member.
If she was doing her job well she would have spent the last couple decades helping prepare the next generation of Democratic leaders to take her place when she steps down instead of basing the party's political future on "good thing I'll be here forever."
How addictive is power??? 83, rich as all hell, and you still want to deal with that politcal shit on a daily basis? Does she really want to die while at work?
Acting as god over people must be really addictive.
Since she handed over her leadership positions to someone else, theoretically she shouldn't be the most powerful Democrat in Congress.
Apparently she follows the Frank Underwood philosophy when it comes to money vs. power:
I wonder if she even really is still the most powerful Democrat in the House, though. In 2022 she announced that she wouldn't try to become leader of the House again if Democrats regain a majority.
I'm sure she retains influence, and her committee positions, and so on. But I'm also willing to believe Hakeem Jeffries is capable of being minority leader without Pelosi's hand up his butt.
That Underwood quote is spot on, but makes the typical Underwood mistake; There is never personal freedom with power, but you can buy a lifetime's supply of personal freedom with money. To be in power means being constantly present to manifest that power. I think that's why they all look like dried husks.
Got to get that insider trading gig going. Also immunity from SEC prosecution for insider trading.
Money and power are helluva drug.
Yeah, and if they do regain the majority in 2024 and she wins her seat, I imagine she'll say "Well, my fellow associates called me to work and who am I to disagree?"
Don't forget the massive tax disparity from grandfathering tax burden on properties back to when the property last officially changed hands.
Edit, just to add: Outsiders want to point to California's status as a consequence of progressivism. They're socially progressive only so long as it doesn't shake the underlying power distribution. The brunch caucus is pretty heavily California-controlled.
Gerontocracy is cool and exciting, and I'm sure the only reason she clings to power is because she has so many policy goals for the next two years and there are no young women in her district that she could possibly support to continue all her good work.
Well, we might just see a future when we are in a pickle, one way or the other.