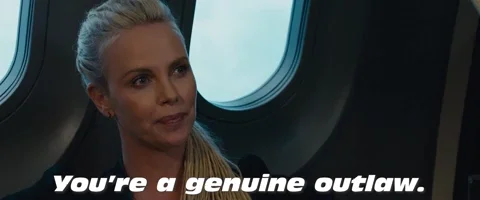 Is that bike in the middle behind them a Harley? The video doesn't really show it, but that's quite a swing-arm.
eta: Probably a Buell. Do they still make those?
Elderly and middle-aged bikers are always a favourite group for fascist politicians to cultivate.
Wow, that's dad to the bone.
aha! trick question. cause buell's were harley's. now they're buell's again ( apparently )
In November 2009… Erik Buell Racing, an independent company … initially produced race-only versions of the 1125R model, then subsequently offered an updated 1190RS model for the street or the track
he keeps starting companies, they get bought by harley, they get shutdown, he starts a new one. it's a… vicious cycle
Years ago a friend was approached at a gas station and asked about his "colors". He was wearing a Sons of Anarchy hoodie.

He was warned to "watch out" because real bike gangs take that shit seriously and implied that he was a member and would keep his eyes on my friend. I'd love to wear something like this just to cheese those morons off. "You don't want to end up like Gran, do you?"
I bet these fine folks are still angry about Pamela Anderson dumping Kid Rock.
This can't be real. This feels like the cheap parody version of an ad. I guess reality just became a cheap parody version of itself.
Strong Reno 911 PSA vibes.

Absolutely none of those actors has ever ridden a motorcycle. And when I say 'actors', I mean friends and family of the Gratiot County Republican Party.
Nor is a single one likely to be over 70 years old. Early 60's for the oldest looking actors. Then again, not one is under 40, either. Makes me wonder if they've given up on younger people in Gratiot County? Maybe there aren't any, like this is one of the counties young people run screaming from the day they turn 18.
everyone else is riding these sorts of bikes instead:
or to quote a certain song:
Don't I look so handsome.
Bikes suffice they're so nice like priceless
Working on my calves to triceps to biceps
Bypass the gas, stop the traffic lights
I get around round without a drivers license
Is that rosanne barr, second from the left?
After extensively investigating the footage I've been able to discern the letters 'KER' on the side of said machine, this alongside the fact it also appears to have two front wheels and the odd angle of the arm on the rear wheel lead me to the conclusion it's one of these:
Well, you know - budget cuts.
Am I missing something about biker culture, or did these guys miss the memo about the purple M&Ms?