Does this mean Mayim Bialik gets the gig?
Fingers crossed!
But if TPTB still insist on the 1950s idea that a woman can't handle it on her own, I dearly hope they sign on LeVar Burton.
What a complete train wreck this whole thing has been. Maiyim Bialik isn't a very nice person, either. It's hard to see how a new person can come in and fix all this.
ETA:
I thought she was already in for sure and they were doing split duty.
I'm sure we're all shocked that the Dick Cheney of Jeopardy turned out to be an arsehole.
I read Rob's question as asking whether she'll get the job as a solo gig.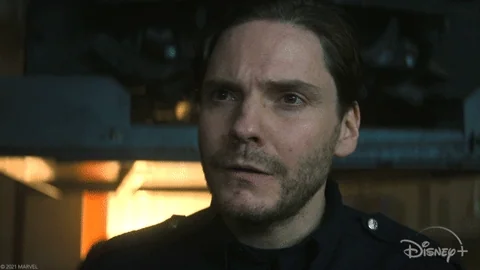 If I'm not mistaken, LeVar seems to be the least problematic, so he gets my vote!
Mike Richards is stepping down "effective immediately" amid resurfaced controversial remarks.
So they are going to make the anti-vax nut case the full-time host? Wonderful…
Though I do love the idea of LeVar Burton hosting Jeopardy, I was listening to the Judge John Hodgman podcast, and someone raised the notion of Hodgman taking over as host, and I was immediately enamored by the idea. He might not be quite as affable as Trebek, but he's nerdy, and effete, and just the right amount of cringe. I think he'd be great.
Good riddance to a smarmy opportunist and all around gross sounding guy. Clearly his whole need was to get in front of the camera or a microphone somehow, and it didn't matter how he got there (but good on him for shooting himself in the foot by trying to be a "shock jock" and failing at even that).
Hello to Mr. Burton, an all around nice guy and great human being… but no, probably going to go with someone else I assume since they are "returning to guest hosts" instead of picking from the ones they already tested like they said they would.
I honestly don't care about whatever Richards said, the same way I don't care what Ken Jennings or Mayim Bialik said.
But whatever it took to get this slimeball away from my Jeopardy is fine by me. Any other guest host so far would be far preferable.
I like Levar and Ken thanks to their extreme dedication to knowledge and learning over a long period of time.
It was Burton all the way in our house!

y'mean there's still hope for Gilbert Jeremy Gottfried?? hey, what ever become of IBM's Watson? I'll bet it could crack some proper A.I. selected jokes before going to the commercial.
I compared Richards to Brian Kemp of Georgia, because it's been alleged that he rigged the testing process, too. Glad to see all his scheming failed.
How about just cancel the show and show reruns from the very beginning? No one is going to be able to fill Alex Trebek's shoes so just let it go. Same thing with Wheel of Fortune if those two ever quit or die that show should just end as well. I also get that Vanna and Pat aren't putting in long hours and it's probablly a sweet gig but why doesn't anyone ever just retire and spend time with their family?
Even Howard Stern should just pack it in. I know he's getting stupid money and his work week is down to three days with summers off, just take your millions and go enjoy it all. I would be gone if I could live indoors and eat for the rest of my life. What is it with these people?
Would it be that hard to fill Vanna and Pat's shoes?
Since the whole reason for trotting out all of these different celebrities as Trebeck's replacement was supposed to promote diversity and attract a wider audience than their established one, which is predominantly old and white.
Why would they pick a white guy with a history of questionable behavior anyway? The whole thing seemed very fishy.
That said, I'm on team Levar.