Just give Levar Burton the damn job, already.
Sheesh.
They're waiting for another major event for him to run against before another try.
of course lets not forget that he slammed Dole Whips in his first book. THEYRE GODDAMN PINEAPPLE DELIGHTS KEN.
Can't they just find a host with no history or who recently formed into existence? That or some kind of android. Should be easy.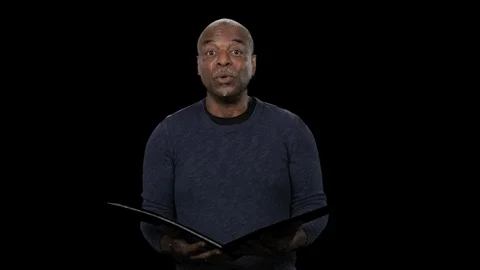 Patience folks! even with an accelerated growth medium it takes a bit to clone Trebeck, ("What is… a few mustache hairs is all we need")
Do people here agree that Mayim "attacked Weinstein's victims?"
I read the article she wrote after it was linked in a previous thread, and my overall impression was of a woman sharing the kinds of things she found she had to be aware of and consider at a pretty young age, due to the nature of the industry.
I can see how it could be interpreted as victim blaming, but what I mostly saw was a rather clumsy attempt to describe the lived experiences of a gawky girl in show biz…and since men (in general) aren't even aware that girls and women have to consider this stuff every day our whole lives, maybe it opened some eyes?
(TBC, I'm not up on her other writings, so maybe missing context. But that piece alone I felt was relatively benign. But based on the coverage, I feel like I must be missing something.)
Well, even Watson's parents collaborated with the Nazis.
Yikes. I knew Jennings was a jerk, but not Mayim Bialik (Not Blossom!)
Yeah, I mean, unless LeVar doesn't want to do it (I believe he expressed interest in the past), give it to him. He has a great presentation voice, and he has legit nerd cred.
Or maybe Richard Kind, but he has to read each answer as a question. "This city is the capitol of Idaho?"
LeVar Burton's best friend is an android if that counts for anything.
There are plenty of decent people in the world, and smart decent people. This idea that we can't have THAT and must settle for assholes, anti-semites, racists and sexists because we wouldn't want to "cancel" them is a fucking red herring. They have choices, and they LIKE the douche bags because they remind them so much of themselves.
"It isn't even a good game show!"
Now who's got nasty historical posts in their closet??
What is a good game show? I'm not a fan of game shows in general, but Jeopardy! seems a good one as they go.
That bit and the part about c-sections have been slightly misrepresented. She wrote basically that "some people" think babies who can't survive vaginal birth are not evolutionarily sound but her next sentence was that she doesn't subscribe to that view. Her anti-vaccine stuff is enough for me to side eye her but some things are definitely skewed in the media telephone game process.
nasty tweets have cost many a job. funny that it had no effect on arguably the most important job in the country.
Cards on the table: I don't know nuffink about "Jeopardy" and I don't know much about Sony. My distant impression is that most of the people climbing the greasy pole in companies of this kind are so used to buttering up their "superiors" (or rather, the people likely to employ them,) that they have eaten so much shit and shared so many truly nasty "jokes" that they are unable to do much beyond regurgitate the same unpleasantness in their public utterances. It seems to me that it's a company-cultural problem, and maybe its time for companies like this to evolve or die.
I read that and thought "the only people who thing Jeopardy isn't a good game show are people who sucked at Trivial Pursuit."