And they shall never meet, being thus cursed to human host form only whilst the other is imprisoned in the green room, er… the room of green! (silly people could recognize the plot to that dubious film Ladyhawke)
Trivia buffs demand an algorithm by which the Bialik or Jennings future may be forecast ("months with an 'e' in them for $200?")
Basically management went "ok, so we want Bialik and literally everyone else on the planet wants Jennings, so I guess we can just have them split it. For now."
This. They simply can't listen to the fans of the show, can they. You'd think they'd have learned their lesson after the last time they pulled bullshit.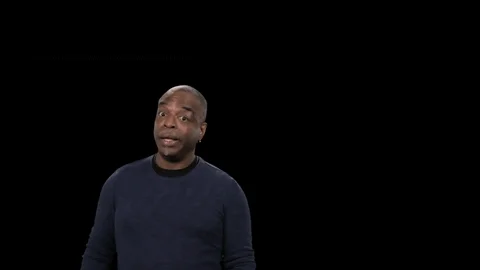 Jeopardy is tired. Hack a Fire Stick for British TV and try Richard Osman's House of Games or Mastermind for your quiz show goodness. You can also find them on YouTube. Richard Osman would make an incredible Jeopardy host, but I wouldn't really want him to leave House of Games.
I'm a pretty good arm chair Jeopardy! player, but those British quiz shows are brutal. "Name a synonym for dilettante that starts with the second letter of the Tube station that allows you to transfer to the most lines."
"ULTRACREPIDARIAN."
Also Jeopardy hands out cash money. The prizes on British shows are things like a teapot shaped like a double decker bus, or a Toby Jug of James Boswell.
House of Games is cross between a panel show and a quiz show, there are definitely UK questions that are hard, but most of the rounds are on the clever and fun side.
I will fully admit that part of the appeal of Mastermind is watching people just crumble during their rounds. The show was inspired by WWII interrogation techniques.
another fan for "they're both good."
just because Ken has the winner's credentials that nobody else has doesn't mean Bialik is not just as good of a host. they're both very personable, quick-witted, and excellent at keeping the gameplay moving at top pace, which is most important. did you even see the other guest hosts? Bialik crushed the competition. I'm not even a Blossom or Big Bang Theory fan (I hate BBT, in fact.)
They could have simply installed Ken, even if he blew it, and done it to fanfare and probably even increased viewership…then bring in someone else (still not their executive producer though. Morons).
Mayiam is ok but Ken is an objectively better host. He's the hand-picked heir and has a popular online presence that is much better (everyone has skeletons) than Mayiam's.
I don't think there's a way to measure host ability objectively. This is like someone using the word literally when they actually mean figuratively. You are entitled to your opinion that Ken is better, and I share that opinion, but it is absolutely a subjective assessment.
Neither one is Alex Trebek but that being said, they're both fine. I can vouch that Mayim is nice and professional in person but then we didn't talk about vaccines and stuff like that.
Mayim Bialik is double proof that being 1. a celebrity or 2. a PhD doesn't actually make you intelligent about everything. She puts on the veneer of intelligence and has parlayed that image into getting people to actually think that she is qualified to say half the dumb shit that she does.
I like Jennings well enough, but even he seems like the best of a bunch of bad solutions. That said, I wish the show just made him full time solo host. Pandering to the Big Bang Theory crowd just goes to show how little viewing audiences and in turn execs really understand intelligence and ability (even on this level) and overlook substance for flash…
How much of the Jeopardy! demographic (average age = 65) pays much heed to Jennings online presence, though?