One of the great ironies here is that the upper echelons of the Republican party (including the former President's cabinet) are now largely comprised of convicted felons.
I wonder if DeSantis is one of the people on the Florida clown-sightings list?
Including the rapist living in Mar-a-Lago.
And make no mistake, a whole bunch of those white Republican convicted felons in Florida will be voting in 2022 and 2024 without getting arrested. This is American fascism being caught on video.
He's doubtlessly guilty of many, many crimes but sadly remains thus-yet unconvicted of any felonies.
For that matter he appears to lack any convictions whatsoever.
Felons in FL can vote after they serve their time. EXCEPT if they owe for fines and incarceration fees. I know, it's BS. Continue to punish the poor. It used to be they had to get rights restored via a vote of the FL cabinet. Guess which group largely got said restoration.
I think that for a lot of these people they will be able to beat it in court if they can show they were told by officials that they could legally vote.
And probably DeSantis knows this, but the point is publicity for him, not stopping voter fraud.
Of course you shouldn't have to go to court in the first place, it's abuse of the legal system for political aims.
Showing that registration was granted should be considered an affirmative defense, and not an admission of guilt.
The Florida Secretary of State should be on the stand to explain this logic.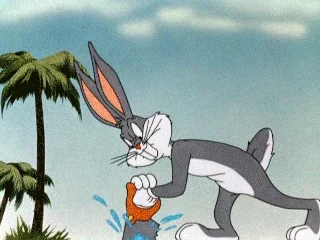 Fucking DeSantis; what an asshole.
Fuck him and fuck those cops for not saying to themselves, this is absurd, I refuse to do this.
Can't wait to see the huge settlements these people are going to get! What heartless cops. They knew exactly what they were doing. Absolutely shameful.
I don't think people should be liable for the GOVERNMENT fucking up the paper work and approving their voter registration.
Also - lost of rights for felons doesn't make sense for every felony and every right. There should be a path back to reinstating felon rights.
MAGA-World harps on and on about voter fraud, but it's mainly "we wuz robbed by millions of fake Chinese ballots", "illegals voting in California" and "2000 mules" etc.
But they can't find the millions of fake votes, they can't find voting machines that were compromised by Italian satellites or hacked via smart thermostats. . . .
So they manufacture voter fraud by arresting people who voted once in violation of a new law created just for this purpose.
The point is also to stop voting, which I guess is also why the publicity is important.
Most states automatically restore those rights either when the person is released from prison or when they complete parole and probation. Some states never strip that right and allow voting from prison. But it's a real mess in some states. In Mississippi the Jim Crow era laws require that an individual must go to his or her state representative and convince them to personally author a bill to restore their right to vote, then have that approved by 2/3rds of both houses of the legislature.
That's at least better than Mississippi which restores voting rights only with a legislative bill and 2/3 majority vote. Guess how often that actually happens and for which races?
Most (48 of them to be exact) states have some degree of disenfranchisement for felons but 11 in particular require an extra waiting period and/or specific action in order to restore individual voting rights. Many of these are of course southern states who passed these post-reconstruction laws specifically to target minorities.
The arc of slavery in the US is long and far reaching…
Many states adopted felon voting bans in the 1860s and 1870s, at the same time that voting rights for black citizens were being considered and contested. Scholars have linked the origins and intents of many state felon voting bans to racial discrimination. In some states, legislators have been accused of specifically tailoring felon voting bans to purposely and disproportionately target African Americans, for example, by targeting minor crimes more common among these citizens while allowing felons who committed more serious crimes (such as murder) to vote.
The only way I can see to fix this would be to penalize those states on their census counts (for determining representation) by the percentage of eligible voters blocked from voting.
Examples:
Florida
Population: 21.5M
%Disenfranchised: 10.43%
Adjusted population: 21.5M - 2.15M = 19.4M
Maine
Population: 1.36M
%Disenfranchised: 0%
Adjusted population: 1.36M - 0 = 1.36M
Note: The first group who proposes a 3/5th compromise, loses.