They advanced towards the rear.
"Retreat, hell!" snapped Major General Oliver Prince Smith, commander of the 1st Marine Division, with which he had fought on Guadalcanal, New Britain, Peleliu, Okinawa (TIME, Sept. 25). "We're not retreating, we're just advancing in a different direction."
From America's victorious police action in Korea. Does that mean that we've reached the iteration where history repeats itself as farce, or do we still have a round of tragedy to go?
I'm not sure if "Putin and the Real-Time Revanchists" would be better as a band or a dark satire sketch.
Vorwärts, Kameraden - wir müssen zurück!
Woah, the hokey cokey
Woah, the hokey cokey
Woah, the hokey cokey
Knees bent
Arms stretched
Ra-ra-ra
Those ears must be how he's survived the common Russian mishap of people "falling" out of windows.
RT will run the footage in reverse and claim it shows Russian forces advancing relentlessly on Kyiv.
Those ain't mere "contrarians," Rob; they are Debbie Downer defeatists who are too fuckin complacent and craven so they never even think about the possibility of overcoming evil - it's too much hard work, they'd rather just give up.
They don't understand this fundamental truth of human tenacity:
Good on Zelenskyy; good on Ukraine - may they win the war soon.
They advanced to previously prepared positions.
I got into an "exchange of views" with a character on social media who was protesting that "there are fascists in Ukraine". [sigh! There are fascists everywhere…]
I'm guessing that this is the Fox News line. Anyway, I countered with "who invaded whom (twice)" plus the 45th Columnist's attempt to destablise the USA and weaken NATO, coupled with the Baltic States and Poland's increasing nervousness over Russian expansionism. I haven't had a reply yet.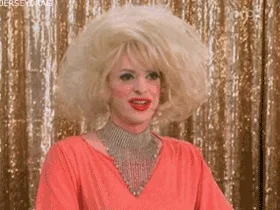 I just run away. Well, saunter at my age.
I try to sashay, but it comes off as more of a constipated waddle.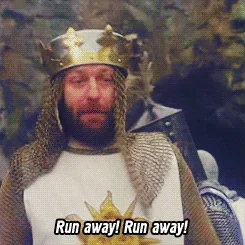 Stop treating this like a football match. It doesn't matter whether the declared annexed are occupied or not. It is a strategic move that has thoroughly hamstrung NATO/West.
They're very cleverly losing ground, men and materiel. And support on the home front.
These guys are fucking geniuses.