damn tourist
what? he couldn't get his testosterone fix without a beat down while on vacay?
"welcome to florida. come on vacation. leave on probation."
asshole! ACAB
can't wait to hear the wails of qualified immunity
I suppose his arrest in FL makes him eligible for paid leave in OH.
Given the unflinching support for cops in the exurbs of Cleveland it probably makes him eligible for promotion. Given that he's already Chief that might mean election to mayor.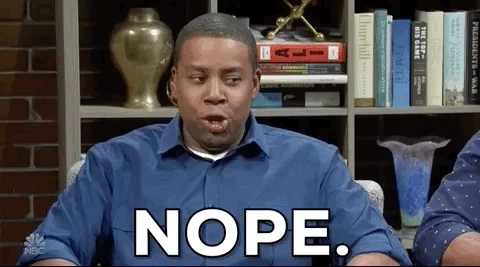 I guess good for you for making light of a man getting beat up for no reason…
I don't think anyone could stretch the definition of qualified immunity that far, even if they were inclined to try. In this case, considering he's already been arrested, that's definitely not happening.
It seems like the Ohio cop was hoping his fellow boys in blue in Florida would just accept his version of events, arrest the homeless man, and let him go on his way. I'm glad that did not happen in this case. Hopefully he'll lose his job in Ohio, but I won't hold my breath.
I'm mocking this police chief for throwing his life (or at least his career and financial future) away like an idiot, probably because he couldn't control his behavior and drinking while having a party weekend away from home. The poor guy who got beat up is going to sue and end up with the chief idiot's home equity. I don't think the police insurance policies will cover liability for intentional, criminal acts like this.
Qualified immunity won't apply to this.
If I could somehow change the way qualified immunity works I would put in one more clause: there's no qualified immunity for anyone with a BAC over 0.01. I have similar regulations I'm under for my CCW (it's not valid if there's any detectable alcohol) and it should apply to the police.
You're also reinforcing the ridiculous and wrong notion that police violence is merely an individualized problem, more often than not caused by drinking or drugs, rather than a systemic problem of violence that is visited upon the most vulnerable in our society.
No one ever said that the only thing we need to do with police is get rid of qualified immunity and all will be well. You've been around here long enough to know that the set of solutions often advocated for go much deeper than that. Systemic reform WILL help this problem. For one thing, if you stop choosing for bullies who get off on hurting others, you get a much less violent and brutal set of institutions.
Plenty of people drink, some to excess and still somehow manage to not find a vulnerable person to attack. So, no, it's not alcohol that's to blame. A culture of the glorification of violence for it's own sake that is common in policing circles is, however.
When was the last time an abusive cop was made to personally pay significant financial damages to a person they assaulted? Getting beaten up isn't exactly an express ticket to living on easy street.
It's not clear who called 911, but the implication seems to be that McArdle did in some harebrained 2 a.m. effort to get in front of what he'd done.
Beats up some homeless person in an alley and to the point where the guy is laid out and not exactly able to run for help after the beatdown.
Cop lives a thousand miles away and can head back home at any time.
Florida cops.
I doubt he called 911.
Ohio police chief arrested in Florida and accused of beating homeless man "for no apparent reason" because he is a bastard.
When he wasn't acting as a police officer. I've seen judges get REAL angry with cops pulling shit on their own time like this outside their jurisdiction.
Ah, so that -before- 2000 hours community service taming that Argentinean Crocodile for reintroduction to Argentina. Everybody gets a kitchen mulcher! Look under your seats!
I find it encouraging that he wasn't able to flash his badge and escape repercussions, though for all I know, he still may have been afforded "professional courtesies" despite being a homicidal asshole.
Yep. I've said this before, but I used to drink a lot. I was a bad alcoholic for many, many years. I never once assaulted anyone.
It's worse. He assumed his fellow officers would help him frame the homeless man. He'd usually be right.