Disgusting, but not surprising. Just leave people in jail for life. It's less expensive, and pretty hard to "botch".
This is horrible and barbaric and disturbing. And so is capital punishment in general.
There isn't anything about the death penalty that isn't cruel and unusual.
Along with abortion bans, allowing executions (botched or otherwise) is a sure sign that a given state will be a future component of Ameristan.
I post this every time there's a story like this. We know how to do "humane" executions if we really wanted to, but we don't. Nitrogen asphyxiation is too peaceful to satisfy the people who want the executed to suffer. Firing squad is too bloody to satisfy the people who want to pretend we're being somehow civilized. Either one is quick, effective, and much less unpleasant for the executed person than the current methods.
Oklahoma has six more botched executions scheduled through March 2022
Well stated
The cruelty is the point of execution.
Most people's point here is that state sanctioned murder is still murder.
I wonder about that. It's not like one can ethically perform A-B testing. Best option would be to let folk sit in jail.
As someone already pointed out, the cruelty is a feature not a bug…for both the executions and our prisons.
That's exactly it. Lethal injection gives capital punishment the veneer of a peaceful medical procedure instead of the state-sanctioned homicide it is.
If you're going to murder convicts then it makes more sense to employ the services of people who are trained to end lives than people who are trained to preserve life.
What's that you ask?
Can we claim to be civilized when we allow this state sanctioned torture to proceed?
No, no we cannot.
The -stan suffix there makes it feel like you believe the horrific conservatism present in some places in the Middle East is more endemic to those places than it is to the West, when in fact most of that bullshit is so prevalent abroad as a result of Western intervention.
Take it up with Neal Stephenson. Be prepared for him to point out that the U.S. is far from immune from the tribalism and religious fundamentalism we've seen going on in the overseas 'stans for centuries.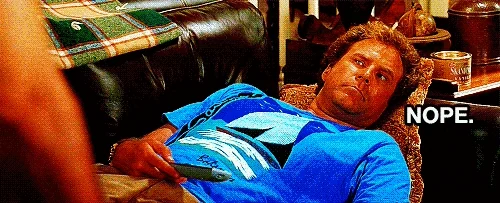 We just need to stop killing people for revenge. Because that's what executions are - revenge. They are not justice or keeping any of us safer. It's just the state killing mostly Black men many of whom are fully INNOCENT of what they've been convicted of. So, no matter how "nice" you make their murder, if THEY DID NOT DO IT, then it's STILL cruel and unusual punishment!
how about instead of trying to remain a barbaric society, we try to do better?
If state's want to kill people they should make the governor choke them to death with their bare hands.
If the justice system choose to execute someone, why not use carbon monoxide? Based on the number of people that die in their sleep in accidents involving using portable stoves indoors during the winter or through malfunctioning exhaust systems, it seems likely not to be painful. With a carefully chosen concentration the inmate would go to sleep and fail to wake up. It should also be fairly easy and inexpensive to produce.
We can't ask the dead victims how they felt as they died, so all we can do is presume. It would be best not to have to wonder at all and just ditch executions.
Read 'A Ticket to Tranai' by Robert Sheckley. A satire of utopia where there is no crime, but the mayor has a sniper rifle in his office to shoot people who might become criminals. (Standards are lax, robbery is perfectly legal and considered a form of wealth equalization).
Agreed, with the caveat that the US prison-industrial complex is pretty well botched too.