People will do anything to be able to eat Grape Nuts again.
To quote the NHS website:
NHS dental charges

There are 3 NHS charge bands:

Band 1: £23.80

Covers an examination, diagnosis and advice. If necessary, it also includes X-rays, a scale and polish (if clinically needed), and planning for further treatment.

Band 2: £65.20

Covers all treatment included in Band 1, plus additional treatment, such as fillings, root canal treatment and removing teeth (extractions).

Band 3: £282.80

Covers all treatment included in Bands 1 and 2, plus more complex procedures, such as crowns, dentures and bridges.
I know times are tough, but I would rather scratch up sixty quid than pull my own teeth…
There's no mystery about why the service is vanishing: if dentists treat patients on the NHS, they lose money, because the state funding package does not cover their costs. Since 2006, dentists have worked for the NHS under a contract so ridiculous that it seems designed to fail. They are paid, in classic New Labour-speak, according to "units of dental activity" (UDA), which bear no relation to the costs of treatment. For instance, until last year dentists received the same remuneration from the NHS for a patient who required 10 fillings as for a patient who required one. Treating a patient earned you three points, regardless of the length and expense of the procedure. Every practice has to meet an annual UDA target. There is no incentive to practise preventive dentistry, and every incentive to exclude the patients with the greatest needs.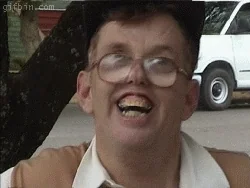 This isn't uncommon in the US.
A bunch of years ago I was waiting for someone in the bar of a strip-mall Chinese joint, and I overheard the bartender and one of the waitresses swapping home dentistry stories. The bartender had yanked one of her own molars that morning - she swore by vise grips - and managed to fit most of one hand into her mouth to point out the empty socket near the back. The waitress was called away and the bartender turned around, wiping her hand on a bar rag, and asked if I'd like another drink.
I opted to wait outside.
For some, that 60 quid could be the choice between eating that week or going to the dentist.
Canada has just introduced free dental care for kids and will likely be expanding it to everyone in the coming years. We also now have immigration goals of at least 500,000 per year.
Just saying- all are welcome and I have a guest room. We need you!

#Canadavangalist
Quick, to the library!
Ah, there it is.
(from Items from Our Catalog)
As a bonus, it is one charge for ALL necessary work. Today I was told I need 5 fillings. Cost? £65.20.
And it can take quite awhile to see one of the NHS dentists. I have an online friend on another forum who was going to have to wait up to six months for a root canal on an abscessed tooth. That's months of agony and lots and lots of antibiotics and painkillers.
For some, that 60 quid could be the choice between eating that week or going to the dentist.
That week? For some, that 60 quid could be the choice between eating that month or going to the dentist. * tsk *
However, taking account of the appalling, grinding poverty and deprivation we, as a society, are doing woefully little to remedy… I… personally… would resort to many methods of acquiring cash rather than pull out my own freaking teeth. o.O