One of the cool things is that it has an audio mic and if successful, we'll be able to listen to the sounds of another planet for the first time.
I look forward to the "100 hours of Martian wind" videos on YouTube.
Ah, yes, and since Mars is too far away for live control or even the instant reception of telemetry, we get another "seven minutes of terror", crossing our fingers and hoping all goes well with a multi-stage landing where so many things could go wrong.
Missed an R in the title, but spelled it right twice after that.
Perseverance > Perserverance
The Huygens probe recorded sound as it landed on Titan…
The US Polar Lander in the 90's should've had sound when landing but it crashed.
SKYCRANE! SKYCRANE!! SKYCRANE!!!

But her argument seems completely wrong. She says that with the lander in flight we are hearing the winds, and the wind goes away when the lander gets to the surface. But in flight the lander will move with the wind. The air movement we hear is the lander descending through the atmosphere. After landing that movement stops, and there isn't enough wind to create much of a sound.
Oh also, I can't wait to see that helicopter fly.
As a Vonnegut fan I was hoping for more Sirens.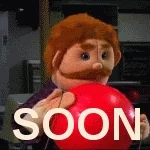 The Huygens probe is dropping through the atmosphere, rather than floating like a hot-air balloon. It had a parachute but not a very big one. If it was just floating with the atmosphere, then you would be right.
This topic was automatically closed after 5 days. New replies are no longer allowed.