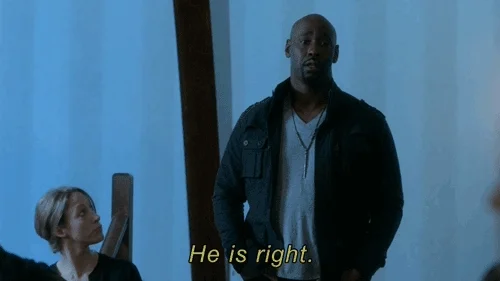 Another story that Disney doesn't really own. (But don't tell them that.)
I assume Disney is making a boatload of money off these live-action remakes of their old classic films or they wouldn't keep making them but I've personally never seen the appeal.
Are the seven dwarfs supposed to be seven little people or are they supposed to be members of the high fantasy species? (Yes, Tolkien popularized the pluralization of those as "dwarves" but he didn't invent them). Is the fantasy species unacceptable now?
Given that the fantasy species is based on people with ACTUAL FUCKING MEDICAL CONDITIONS, they perhaps we should think a bit harder about the sort of things we put on the screen.
So no hobbits either? Tolkien invented those, but obviously he just split up the traditional short fantasy species into two separate things. So they also have this rooting in real little people.
Not sure about Dinklage's opinion but I don't remember hearing too much criticism about the Tolkien dwarves in the LOTR movies, which were not really depicted as human little people. From what I've seen the biggest criticism for Snow White and the Huntsman was that they cast non-little people actors and digitally altered their bodies to have the proportions of humans with dwarfism, akin to blackface.
I don't expect that the new Willow TV series will receive too much criticism for having little people in a fantasy setting. Although I'm sure it would if they replaced Warwick Davis with some digitally-altered actor.
As for how to tell the Snow White story with Dwarves in a new progressive way like Dinklage wants, I agree that would be interesting to see and wonder what ideas he has? I'm sure there would be some fun and creative ways to go about it. Dinklage's depiction of a dwarf in that Avengers movie was unexpected.
No.
No, I don't think so. But I'd defer to someone more effected by their representation if they had a different take on the issue. Just like I'll defer to Dinklage if he says the Snow White remake is fucking backwards. He knows more about this than I do, and I'm assuming, than you do.
Me, too!
Anyone else getting a 404 error when they click the link at the top of this thread or is it just me?
I am, too. But if I click "show full post" I see the story.
Based on his note:
you're still making that fucking backward story of seven dwarves living in the cave.
I'm guessing that, as a start, he'd like to see the dwarves accorded the same dignity and appurtenances as other title characters?
People who share Peter Dinklage's physiological condition have been referred to as "Dwarfs" (Disney's phrase and pluralization) for centuries. It's hardly surprising that he'd take special exception to media that conflates such people with magical mining folk.
Here's a thought: have you ever seen a little person (as in "a human being who happens to have dwarfism") in any fantasy media that also included "dwarves" as a distinct race from humanity? How do you think the denizens of that fantasy universe would refer to such a person? How many fantasy authors have even considered the possibility of putting both kinds of people in the same universe?
Disney: "Hey, they don't live in a cave. They just work in a cave, then come back home to a filthy cottage where they are helpless to care for themselves without the help of a beautiful woman of ordinary stature!"
Oh, that's an excellent point!
The more I learn the more I realize how ignorant I am about this kind of stuff.
I think that probably describes most of us, which is why it's important to listen to people like Dinklage. He has probably spent a lot more time thinking about it than we have.
Mr. Dinklage has a very valid point; this unnecessary cash grab is offensive as fuck to little people, and Disney needs to check themselves and their mindless greed.
From the interview it sounds like he's not objecting to having characters of a specific height, nor of the moniker to which they are often referred to in fantasy, but the fact that they're portrayed in a one-dimensional, stereotypical way, rather than showing a more varied and multi-faceted group.
(I haven't seen anything about the film, so I could be completely mistaken here. I'm basing my "analysis" mostly on the quote in "The Guardian".)
It also does not seem to be showing up on the main page
Honestly, had never thought about this aspect. How many fantasy tropes have IRL counterparts? And how many of them get fucking tired of dealing with the stereotyping that goes with that? I am guessing it comes down to the size of the population affected? The number of little people (Dwarves), porphyria patients (Vampires), hypertrichosis patients (Werewolves) or trisomy 13 (or 21) patients (Changelings/Elves) who are out there are small and often, especially the trisomy kids, unable to express their opinions clearly. Damn, that's a lot to process.