I'm glad they caught this clown and he should do time for this, but that's some bullshit charge-stacking if I ever saw it. "Receiving stolen property" and "possession of instruments of a crime"? Robbery and theft? I'd think "armed robbery" covers everything, but no, prosecutors nowadays get to pick apart every piece of the crime and charge it all separately. I suppose he'll do 25 to life for this because there's eight separate charges.

Man, live action anime can never really compete with the animated versions.

While YOU were "working a job"
I studied the blade…
Then I ran out of money, and here we are.
Cutlery ballistics has really advanced.
"You've done nothing but study swordplay?"
"More pursuit than study, lately…there's not a lot of money in revenge."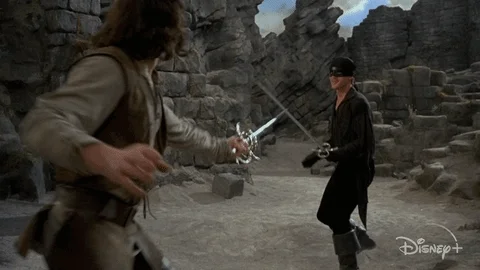 I served six months on a federal grand jury back in 2013 or 2014. I remember one bizarre charge that involved a drug deal. The guy had a gun that he legally purchased in CA and this was where he was arrested. He didn't use the gun, but he had the gun in his possession. Since the gun was manufactured in OH (or somewhere out of state), the feds added a count of bringing a gun across state lines even though he did not move the gun across state lines. The manufacturer and the retailer moved the gun across state lines. The federal statute is written just for this reason. It's bonkers.
This topic was automatically closed after 5 days. New replies are no longer allowed.