OMG, I initially read the headline as Siouxsie died, which upset me pretty good. However, I felt much better at the actual headline. That will teach me to read without my glasses.
Wonderful to hear her after such a long time. I'd forgotten she had a really great version of Dear Prudence. I hope they come out with a better quality video of this concert though, the sound was a little muddled at times.
This is so awesome! I wish they'd tour the U.S. as well. Siouxsie and the Banshees were one of my first live concerts – they opened for David Bowie on the "Glass Spider" tour in 1987. I was 16 and enthralled!
I'm here for this!
"Cities in Dust" is an all-timer for me.
I love Siouxsie's comfy shoes!
What an incredible human! Such an inspiration. I never stopped being a fan!
A little expectation management:
Some reviews in Dutch newspapers, about her show in Paradiso yesterday:
Parool.nl
Siouxsie Sioux sounds in Paradiso like a karaoke visitor with just one glass of wine too much.
NRC.nl
Ice Queen Siouxsie pounds and slams and sings soullessly
Volkskrant.nl
Siouxsie does not come close to the magic of yesteryear ★★★☆☆ Siouxsie Sioux sang many impure notes in Night Shift and Arabian Knights, although it got better when she strapped on the guitar for the slightly hysterical Sin in My Heart and played exactly the right notes played.
Some clips, the public may have another experience

But I guess if it makes you feel better to show how she's imperfect, you do you, I guess…
So - this is what it's like to meet Don Lemon.
It doesn't make me feel better at all!
Sad, maybe, but I will always love Siouxsie and the Banshees.
Why would you expect that she'd be just like she was in the 70s or 80s? Do you think that seeing the Stones today is like seeing them in the 60s or 70s?
Of course she's not gonna be like she was then! She's OLDER, and she's been in retirement for a decade!!! Doesn't mean she wouldn't be worth seeing live! Why let newspapers dictate what you see or don't see?
I'm not expecting her to be like 40 years ago. Neither am I.
I already regret posting this.
Peace
Had to look up who Don Lemon is. Are you referring to ' Allegations of sexism and misogyny' ? Because Siouxsie is a woman?
In mid-February, Lemon caused an uproar when, during a discussion on "CNN This Morning" with co-hosts Poppy Harlow and Kaitlan Collins about the ages of politicians, he said that the 51-year-old Haley was not "in her prime." A woman, he said, was considered in her prime "in her 20s, 30s and maybe her 40s."
Harlow challenged Lemon, trying to clarify what he was referencing: "I think we need to qualify. Are you talking about prime for childbearing or are you talking about prime for being president?"
"Don't shoot the messenger, I'm just saying what the facts are," Lemon responded.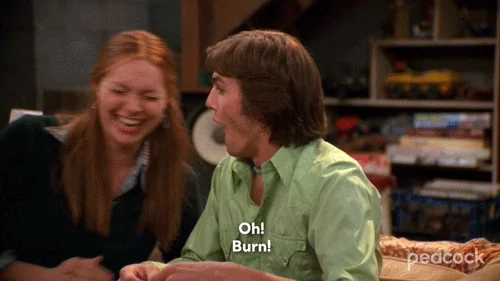 This topic was automatically closed after 5 days. New replies are no longer allowed.