Lying grifters caught lying?
I am shocked, shocked I tell you!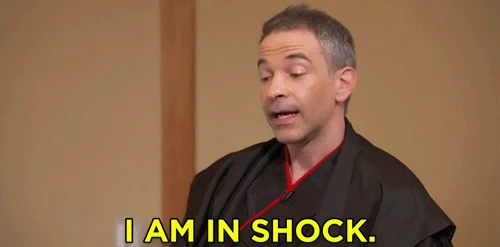 Ironically, the "Made in USA" labels were probably also made in China.
"It's the most patriotic red-white-and-blue, really the most All-American product, believe me…"
I've never seen a political movement so grounded in aspirational grifting.
I wonder what they pay workers to remove labels and sew in new ones in the US?
Shows how horrible the Chinese labor market is if that's still a cheaper option.
I'm also wondering if they have those "Made in the USA" labels manufactured in China.
That fine is on top of forfeiting the profits this company has made on those shirts, right? If not IMO it ought to be.
I'd go with something simple, like $1000 fine for each adulterated item sold made.
They're probably using undocumented workers…
What an ironic name for a company that markets its products to brainless cultists.
I'm a bit surprised that they couldn't just have their suppliers affix the ideologically correct labels at the point of production.
That certainly happens often enough with UL and CE marks.
That may be what they were doing. I don't know the details, but I'm willing to bet they got caught when a shipment was opened for a random taxes-and-tariffs check at customs, and questions needed to be asked about why a crate of shirts that said "made in USA" were in a container that came from China
Edit: Nevermind, the truth is so much stupider than I imagined. According to the linked source, he got caught because he literally bragged about switching the tags on social media.

I'm not surprised—I mean, would-be Emperor Orange's "Made in Russia" tag was changed to "Made in Muriika" years ago.
Which are, of course, the colors of the Russian flag… very appropriate.
Ah. Free toilet paper. How thoughtful.