Couldn't be bothered finding the Beach Boys clip… anyone?
Ah the Bay Area. I had a mechanic with an amazing antique vibrator collection under the glass counters where she wrote up my oil changes. Wouldn't be surprised if many of them ended up in the museum.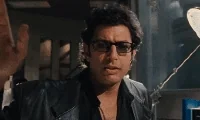 Reminds me of the Mad Men episode where Peggy tries the "weight-loss" device.
Anyway, I visited the museum a few years ago. It's in the Good Vibrations location on Polk St. It's worth a visit if you're in the area.
Is that what the kids are calling it these days?
Steely Dan … well Fagen is getting kinda antique … in a so cool way
@orenwolf you may have noted that this article and a number of others have defective links to the comments section.
I love specialty museums like this that focus on a very niche topic.
This topic was automatically closed after 5 days. New replies are no longer allowed.