---
---
I was lucky enough to visit the Pinball Museum back in 2018 on a rare day off from a work trip. Best Sunday afternoon I'd had in ages.
Hmmm… impressive.

When I lived in the Bay, whenever anyone would visit from out of town I'd make sure to take them here. I can't recommend it highly enough, and it's even completely reasonable on cost.
No one ever complained, and everyone remembers it years later.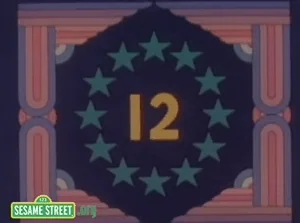 I will now have that glorious song grooving through my brain for days now…
Thank you… I think…
Wow! I have three pinball machines in my home. I'm sure they have at least one 1988 Cyclone, but I wonder if they have a 1962 Flying Turns or 1963 Slick Chick, which comprise my collection.
I have relatives in the Bay Area whom I visit every couple years. In fact, I got my older machines from that uncle. I know what I'm going to do the next time I visit!
Ah youth, spent many an hour playing the machines on the Jersey Shore, was a mere nickel a play in my day.
I live in San Jose so it's just far enough that I've only visited once but it's a great place. Looking forward to it reopening.
Oh. My. Glob. That's a lotta pinball machines!
As a resident of Alameda, Pacific Pinball is one of our crown jewels of the island.
To give context for folks: These shots are from the warehouse and repair shop and is not open to the public. The public facing building is 3(?) retail spaces converted into one museum. With exception of 2-5 very new cabinets in the front, everything else is set to freeplay once you pay daily entry fee.
You also notice a streamline trailer in these shots. Before COVID, this was a rentable trailer for parties. Rent the thing and they'll put out a card table for information on the museum. Inside are a few pinball machines for your event. I don't know what the future holds for them post pandemic, but renting out that thing is on my bucket list of party ideas.
When we lived in the Bay Area our out-of-town guests always wanted to go into San Fransisco, so our go-to destination was the Musée Mécanique at Fisherman's Wharf. Yeah, it was touristy, but still utterly delightful.
A veritable hoard.
Hopefully some Pinball Wizard will send a Pinball Hobbit to liberate a few from the Pinball Dragon.
The ppm never seemed all that amazing, but perhaps that's because I'm used to art museums in grand, fabulous architecture like sfmoma, de young, etc. The spot on park in alameda is cool, but not grand. Now with this context, the enterprise is indeed easier seen as fucking incredible. Much wow.
Great place to spend a few hours. I'm lucky enough to live 3 blocks away!
This topic was automatically closed after 5 days. New replies are no longer allowed.