There are no True Treksperts. People watch what they like.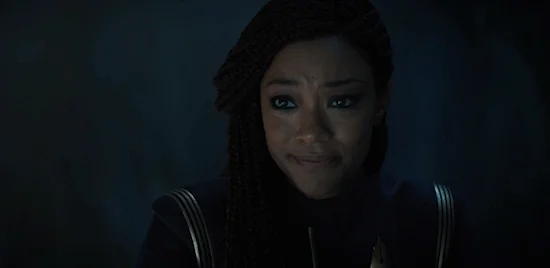 What would Wil Wheaton say about this line?
PlutoTV and RokuTv both stream DS9 and TNG "live" for free. Always good for just getting a random episode at random times.
My we have great Trekspectations here.
There is a thread for discussing other shows, so if you don't mind, can we keep this trek focused? Thanks!
Continental EU as well. (Yes, I subscribed to Paramount+ just to get Strange New Worlds, was pissed when Paramount pulled Discovery from Netflix, yada yada.) I enjoyed John DeLancie's last time as Q, and how it wasn't about Picard finding redemption after all, but getting both the Borg Queen and Agnes to redeem themselves by completing one another.
Now I keep reading that Season 3 of Picard will be their Undiscovered Country, a proper farewell. Which makes me slightly cringe because once again, the TNG crew is being held to TOS crew comparisons, and that never goes well. Trying to remake The Wrath of Khan is how we got Nemesis and Star Trek Into Darkness. Please, reviewers, just let it be good on its own!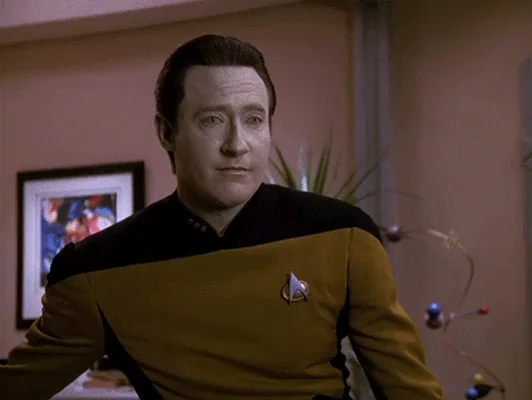 In addition to PlutoTV streaming, H&I channel shows episodes of all broadcast trek series 6x a week
Don't worry- the reviewers don't determine the content of the show.
My worry is based on how it's already shaping things over on the Trek subreddits. By putting that term out there, people are already bracing to hate it—Trekkie Redditors are already curmudgeons when it comes to Alex Kurtzman Trek, and this added oil to the fire.
I do give kudos to Kurtzman for slowly moving away from some of the more idiotic ideas the JJ Abrams Trek introduced on the Kelvin: making the main viewer an actual window? Ouch. Also clever how they got rid of hologram comms.
Okay, okay, I'm one of those curmudgeons myself, it seems. A hazard of living long enough to see the future actually appear, I guess.

It's almost as if you like bringing these things up to dunk on the show.
The best thing they did in Discovery was taking it into the future and out of prequel territory. Followed by not making Michael Burnham the literal center of the universe.
But I am still waiting for her most important confession. When she finally reveals to Saru that she ate a member of his species back in season 1.
Same in Brazil and in the rest of Latin America. According to the page of a local Star Trek fan club, the first episode will be available in Austrália, Switzerland, Áustria, France and Germany next 17.
Edited. Autocorrect is going full "gremlin" on me.
As a follow up here is how I imagine the exchange
Burnham: Saru, something has really weighted on me for years that I have to get off my chest. Back in the Mirror Universe I inadvertently ate Kelpian. I didn't know it at the time. I feel really bad about that.
Saru: That is understandable. You didn't know. It was a savage place.
Burnham: The worst thing is…you guys are delicious. Like really really tasty!!! I can't get that memory off my mind.
Saru: (Gives a sour look).
Oh, by the way, I just wanted to mention that before Corona hit, I was getting ready to direct King Boreas and the Vulcans. It's something I wanted to do once I read it, and there are more than enough English speaking Trekkers here that we had a cast.