100% that mouse's behavior is caused by a parasite
Neat, but surely "the real life Tom and Jerry" involves Tom trying to EAT Jerry, no?
Also lots of mallets and stuff
Narrator: the mouse was not enjoying itself.
My cat does this with house spiders. They are NOT his friend and eventually get eaten or smushed.
No kidding. Talk about anthropomorphizing. That thing is in full-on freeze mode and went into flight mode every time the cat was still.
Either the wall or the cat's stomach.
Moths too. Saw two of my cats doing that with one of them yesterday.
Enjoy all the mouse poo dust sucked up into the dryer drum and all over the clothes.
At least it wasn't a live cicada. Our first family cat tried to bring one inside as a gift for the family. Another time it was a live mouse.
Better than these fictional counterparts…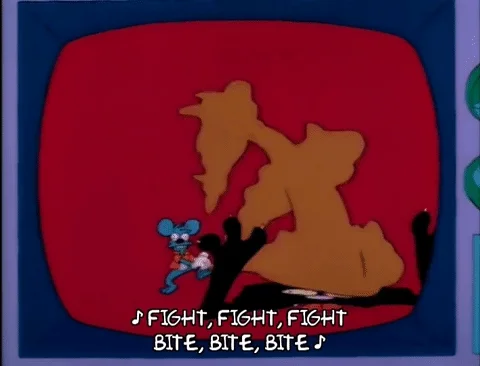 Uh… cats are often known to toy with their prey before eating it.
The mouse's behavior was odd; 'flight mode' seemed very delayed.
From my layperson understanding it does seem like the mouse has toxoplasmosis since it's not normal behavior. It's not impossible that a mouse just wasn't feeling threatened by the cat but seems highly unlikely.
Another possible explanation might be that the mouse had been previously exhausted by the cat. I had seen one of my parents' house cats with a mouse in the backyard, by the time i had noticed the poor thing it had been thoroughly exhausted and had given up on running away. I saved it by getting the cat back indoors, much to the cat's dismay.
This topic was automatically closed after 5 days. New replies are no longer allowed.