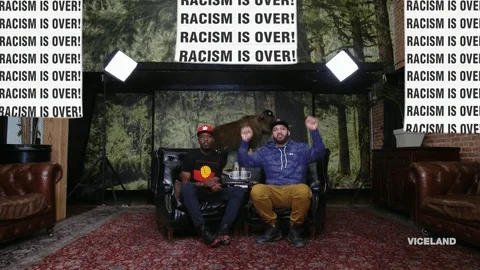 I can't tell you how much I love this commercial…
"At the REEEEEEEEDDDD house…"
thanks for that. At the red house in sweet harmony will be digging into my brain all day. and yes i liked the weirdness and the message.
Dang, so woke!
(I love people who are "awake."

)
I saw this awhile ago. It's a very clever ad that at first I wasn't sure wasn't satire or not. It has serious Tim & Eric Awesome show vibes due to its regular people delivering dialogue.
I personally love the ad and it's incredibly weird — and inclusive — vibe.
I mean, it's Rhett and Link. What's not to love?
(I've been following these guys ever since their show about their commercials debuted)
I am awake but i also love to sleep
I can't tell if they had been instructed not to look directly at the camera and were really bad at that, hence the furtive glances, or whether they genuinely wanted to add to the creepy vibe.
Edit: Also all through the video I was like "what about Hispanic people? What about all people?!"
I'm glad they got me covered there.
Such a weird (and telling?) handshake! They left no stone unturned.
The way he said, "… thighs" killed me!!
This topic was automatically closed after 5 days. New replies are no longer allowed.